6 Beauty Podcasts That'll Make Your Long Commutes Exciting
Eesha Kokane , 17 Sep 2019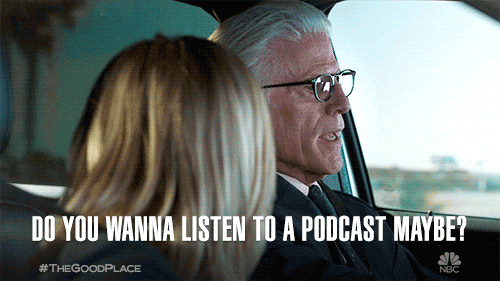 If I got a penny for every time I had an outburst of profanity while driving, I'd have Kylie Jenner's title of the world's youngest billionaire. One of the things I dread the most in life is my commute back home after a long workday. Traffic, incessant honking and being idle for more than an hour? No thanks! If it weren't for my beauty podcasts, my commute to work would have driven me clinically insane. Over the past few years, podcasts have become the 'next big thing'. Everyone has their own fave genre and mine is without a doubt beauty! If you're a beauty junkie like I am, then I'm sure that you'll love these podcasts as much as I do:
1. Fat Mascara
The hosts of this podcast, Jessica Matlin and Jennifer Goldstein are both beauty editors and hardcore beauty junkies (guess that goes without saying, amirite?) If I could be besties with anyone, I'd choose these two fellow beauty enthusiasts! Their podcasts are all about the recent happenings of the beauty industry, from celebrity interviews to an in-depth review of the new "it" skincare product. If you love all things beauty, then you have to listen to this podcast. I can say from personal experience that ever since I started listening to this podcast, I actually look forward to my commute back home.
2. Full Coverage
Besides the clever pun that is the name of this podcast, what I love about it is that one of the hosts, Harriet Hadfield is a professional makeup artist. So if you want the best makeup, skincare and even hair care tips then you should definitely check out this podcast.
3. The Emma Guns Show
Emma Gunavardhana, the host of this beauty podcast, often says this: "I talk with people who are smarter than me so we can learn".  Her podcast showcases renowned figures from the beauty industry and I get to learn something new, every time I hear her podcasts. One of my favourite podcast episodes is the 'skin confidence' one where she talks about skincare tips and how you can achieve the most flawless foundation base.
4. The Snailcast
Any K-Beauty enthusiasts out here? If you love learning about and using Korean beauty products then this podcast is definitely something you should give a try. From sheet mask hacks to the best K-beauty buys, the snail squad (hosts of the podcast) covers it all! This podcast taught me that if you put a little bit of your facial oil on your under eyes and then use eye patches for 15-20, your undereye area will become bright, depuffed and free from fine lines.
5. Breaking Beauty
What do you get when two longtime magazine editors get together? One helluva beauty podcast! Jill Dunn and Carlene Higgins are the hosts of this podcast and they talk about all the insider skincare and makeup tricks. What I love about this podcast is that they invite the pioneers of the beauty industry as guests on their podcasts. My favourite is episode 82, where Dr Sandra Lee AKA Dr Pimple Popper joins the hosts to talk about everything related to acne and other skincare issues.
6. The Beauty Closet
Goop is a clean and sustainable beauty brand that has the quirkiest personality. Hence, when they started their own podcast, I knew it's something that I'd be addicted to. One of my favourite episodes features Douglas Little, a renowned perfumer. He talks about how conventional fragrances can be toxic and how he concocts sexy, original and stunningly gorgeous scents. If you're someone who wants to live a more sustainable lifestyle, then make sure to check out this podcast about clean beauty.
What's your go-to podcast to listen to when you're on a long commute? Let us know in the comments below.
Follow @missmalinibeauty on Instagram for more updates.