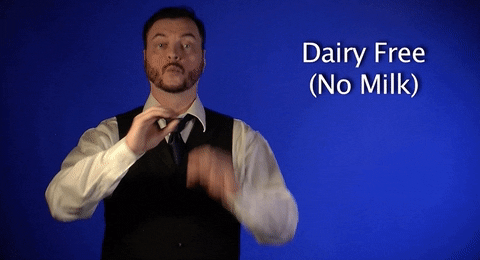 A lot of people sigh when they think of a dairy-free diet: one without cheese, milk or yoghurt. However, in today's world, where adopting a plant-based diet is a need of the hour, questions such as how to cook vegan recipes or cut out dairy completely often plague our minds. You might be thinking, OK, why should I cut out dairy from my diet? Well, there is a plethora of research out there that show that dairy might just not be the perfect fit for us. Unless, well, you're a calf.
Around 75% of the world's population is genetically unable to digest dairy products such as milk. This is commonly called lactose intolerance.
People who stopped consuming products made from cow's milk reported having more energy and better digestion.
Dairy can be one of the major causes of skin problems, such as acne. It is inflammatory which means that it has an overload of hormones that are artificially injected into the cows in order to get them to produce milk year long.
There is no scientific evidence that dairy is good for your bones or prevents osteoporosis. The animal protein in it actually causes bone loss.
So, if you're convinced and want to make the switch to a dairy-free diet, then here are some plant-based alternatives that you can opt for instead.
1. Milk
Plant-based alternatives to milk are made out of legumes (such as soy), cereals (such as oats, rice), nuts (such as almond, coconut), seeds (such as flax, hemp) or other grains (such quinoa, teff).
There are some variations, where brands add additional sugar to sweeten and enhance the taste of the milk. In the case where it isn't, the milk will say 'unsweetened'.
Here are the best dairy-free alternatives to good ol' milk:
Almond Milk
Soy Milk
Rice Milk
Oat Milk
Coconut Milk
Cashew Milk
Flaxseed Milk
Non-dairy alternatives have less fat compared to cow's milk. You should also note that they have lesser protein, in general, apart from soy milk which has a similar proportion of protein. However, it is important to note that soy might possibly cause an increase in acne for some, although it is still a topic of debate.
My recommendation: I drink Raw Pressery's Almond Milk Unsweetened and trust me, I'm never going back.
2. Cheese
My first thought when I think of giving up cheese is: Are you freaking kidding me? Pizzas, Nachos, mozzarella sticks, to name a few, are my staples, and the thought of never having those again freaks me out. Also, for the sake of protein and calcium intake, looking for a healthy alternative to cheese is a must.
Here are the best dairy-free alternatives to cheese: 
Tree Nuts & Seeds Cheese

Almonds
Cashews
Pine nuts
Sunflower Seeds
Pumpkin Seeds

Coconut Cheese
Soy Cheese
Root Vegetable Cheese
My recommendation: Verys, an Italian cheese company, has a great selection of vegan cheeses. You can buy it at Godrej's Nature's Basket at their stores, or online here.
3. Yoghurt
We all love dahi, don't we? Growing up, yoghurt was an essential part of most of our meals in a day. And till date, before working out, I enjoy a small bowl of flavoured yoghurt, because gains, amirite?
Here are the best dairy-free alternatives to plain yoghurt: 
Cashew Yoghurt
Coconut Yoghurt
Soy Yoghurt
Almond Yoghurt
Basically, any of the kinds of vegan milk mentioned above can be used to make yoghurt.
My recommendation: Because yoghurt is super easy to make-at-home, try out this 5-minute recipe for vegan yoghurt.
4. Butter
Butter is one of the most important ingredients in baking and cooking. Hence, when shifting to a vegan lifestyle, it's also important that you consider the different options when it comes to butter.
Here are the best dairy-free alternatives to butter: 
Sal Seed Butter
Coconut Butter
Cashews Butter
Almond Butter
My recommendation: You can order Goodmylk's Plant-derived Butter here. Also, Nature's Tattva Unrefined Sal Butter is high on my list as well, buy it here.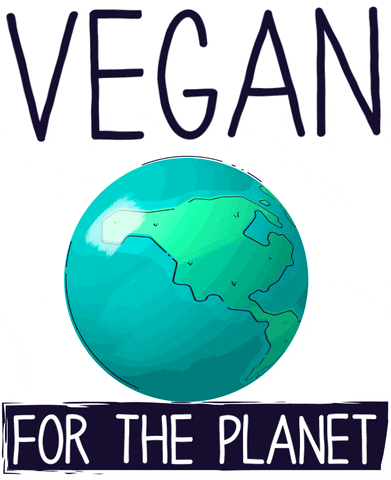 Going vegan is not only an upcoming trend, but it's the need of the hour. While our planet struggles to sustain an evergrowing population, we need to make changes in our lifestyle. The biggest change we can make is going vegan and sparing the environment. If you're thinking, 'Oh, how will I personally change anything?', just know that the rest of the 7.5 billion inhabitants are thinking the same. It starts with you!
Follow @missmalinilifestyle on Instagram to never miss a beat!