5 Celebrities That Will Inspire You To Invest In These Fall Essentials
Snehal Fernandes , 23 Sep 2019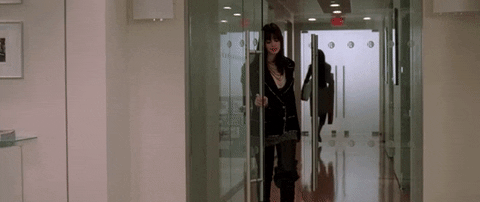 You're probably rolling your eyes reading the title, but let me stop you right there. Before you jump the gun and say, "Hello! India has no fall season, what are you even talking about?", let me clarify that it's true we stick to only three seasons in India—summer, monsoon and winter. But hey, it won't harm you to prep for the nippier and colder months… So to help you with a more transitional weather look, you need a few essentials in your wadrobe.
Taking inspiration from our fave celebrities, here are a few key essentials one should invest in. Trust me, treat this as your fall-dressing bible you will ever need.
1. Lightweight Bomber Jackets
Bomber jackets are a great investment. The fact that they can be passed on from one season to another, makes this piece a versatile one and worth every penny spent. Bomber jackets look great on anything and everything. Throw it over a dress, a bralette or wear it as is, cinched at the waist, you really won't be disappointed ever.
2. Animal Print
Animal prints have been a rage for a while now. And believe me, this one trend isn't going anywhere. This fall, make sure you own at least one animal print. Even if you aren't a big fan of this OTT trend, there are a few key tips on how to smartly style it. Sure you can pull off a Gigi Hadid and wear this trend with funky tie-dye denim and a hot Cheetos-orange jumper and holographic heels. But if you're new to this trend, I would suggest you keep it simple and invest in a leopard print or a snake print top or skirt, and them with neutral pieces or colours like black, beige, white or basic blue denim.
3. Dark Florals
Florals are basically wardrobe staples you must own all year round. Seen as the 'IT' trend through summer, florals get an upgrade in fall and winter. Think dark romantic florals on fabrics like brocade, velvet and silk—all of these are winners for the upcoming season. So, don't forget to add this one to your closets, 'coz you could wear them basically any time of the year for an enviable OOTD.
4. Trench Coats
This trend has to be my personal favourite. A trench coat is such a powerful piece of clothing that I urge everyone to own one. Sure, this one is a bit tricky when it comes to other seasons, but this one is an essential for fall and winter. Of course, the fabric plays an important role, especially if you live in an erratic weather zone like Mumbai. But all in all, it's a must-have! Also, a special shoutout to another trend that's gone huge this year, is monotone. Wearing a look that's head-to-toe in the same colour, will defo win you major brownie points. Lastly, imagine how badass you'll look wearing a trench coat to work? I mean, total boss babe vibes, noh?
5. Reflective Fabrics
https://www.instagram.com/p/B2k_pf9HFyy/
No, I'm not asking you to be a shiny disco ball. But taking a page from the Kardashian/Jenners, reflective fabrics like satin, silk, velvet or sequinned are great investments for the upcoming party season. Faux, glossy leather is a great choice too. These pieces can easily be styled for a day or night look depending on the fabric, colour and style. Whether you want to team a faux leather skirt with a basic button-down white shirt or go all glam for a party, shiny fabrics are the way to go.
So now that you know what your wardrobe needs this fall, which trend would you skip or keep? Let me know in the comments below.
Follow @missmalinifashion on Instagram for more fashion updates!