5 Effective Beauty Tips For People With Sensitive Eyes
Eesha Kokane , 26 Sep 2019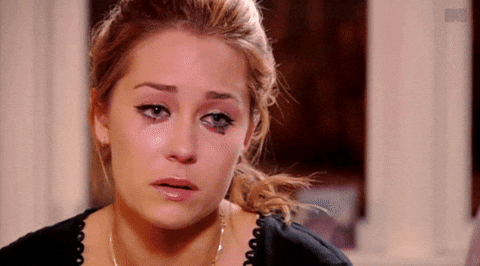 As much I love using mascara, eyeliner and just eye makeup in general (the whole shebang!), my sensitive eyes cannot handle it. As I scroll through my Instagram feed, I see dozens of stunning makeup looks that involve perfectly blended eyeshadow and wispy lashes. However, when I try to recreate these makeup looks my eyes react to the eye makeup and I always end up with makeup infused tears streaming down my cheeks. Being someone who loves makeup and who wants to try every single trend out there, I couldn't give up on eye makeup. So, through trial and error and a lot of research later, I found these amazing tips that help me doll up my sensitive eyes without irritating them:
1. Ophthalmologically Tested:
Let's start with the most obvious step. Instead of saving money by buying cheap quality makeup, you should invest in a few good quality ophthalmologically tested makeup products. Most makeup products contain parabens which tend to irritate your skin and can cause damage in the long term. Since the health of your eyes is of utmost importance, you should make sure to makeup products that won't harm them.
Clinique Lid Pop | (Source: www.clinique.com)
2. Avoid Tightlining:
As much as I love using kajal and kohl eyeliners to make my eyes look dramatic, I can't use them on the regular thanks to my sensitive eyes. So, when I do my makeup every day I skip the kohl pencil. However, if there's a big event or a special occasion, I make an exception and use a kajal that's formulated with natural ingredients. Using a kohl pencil once in a while won't harm your eyes but in the long run, it's better to keep your usage to a bare minimum.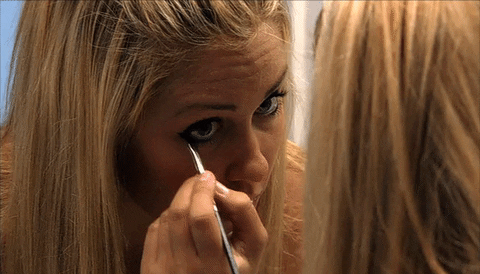 3. Ditch The Mascara:
This one was probably the hardest step to follow because who doesn't love using mascara, amirite? However, removing your mascara requires a lot of time, effort and products! That's why I switched to a clear mascara. If you want to take things to another level, then you can grab a spoolie, dip it in some aloe vera gel and use it on your lashes!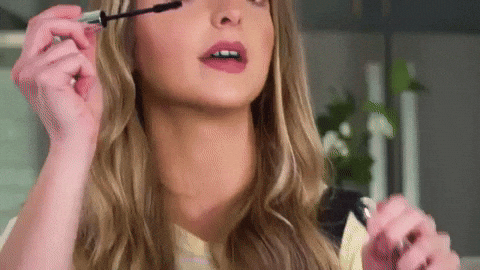 4. Keep An Eye On Your Products:
I'm sure we've all been guilty of this—ignoring the expiration date of our makeup products. I'm not proud to admit this but I've had the same mascara tube stashed in my bag for over 2 years. After I got serious about taking care of my skin, I decided to make it a point to discard all my expired beauty products. So, whether you have sensitive eyes or not, throw away all your expired beauty products! Trust me, your skin will thank you in the long run.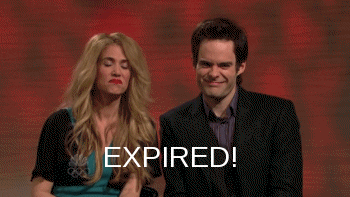 5. Clean Makeup Brushes:
How could I not include this tip in here? It's the tale as old as time, you use your dirty makeup brushes and end up with eye infections, rashes and breakouts. This simple yet extremely effective trick will save your eyes and skin. So, take this advice very seriously and give your makeup brushes a much-needed wash.
Do you have any tips that'll help us deal with sensitive eyes? Let us know in the comments below.
Follow @missmalnibeauty on Instagram for more updates.