6 Leading Bollywood Actors Whose Experimental Style You Need To See
Snehal Fernandes , 27 Sep 2019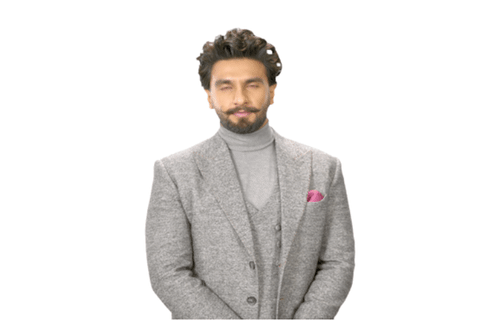 Who doesn't love a man who isn't shy of experimenting and gets a little risqué from time to time with their fashion choices? Gone are the days when a man's style only included basics and was restricted with a few wardrobe staples. With fashion ever-evolving, there are lots to choose from now. Florals on men? Yes, please. Patch-work on jackets? Why not! My point is, fashion is so subjective and inclusive that I'm glad to see our men in Bollywood breaking barriers and experimenting with their looks.
Yes, credit needs to be given where it's due and Ranveer Singh defo deserves a shoutout for making bold choices with his daily style and red carpet appearances. He surely paved the way for men in Bollywood to really take their style game up a notch and just have fun with it. So ladies and gents, here's a list of all the leading lads in B-town you need to take style notes from.
1. Ranveer Singh
I've already stressed on how Ranveer set the tone for cool, quirky fashion choices. And recently at IIFA 2019, he pulled off yet another bangin' look. Sporting a dope pantsuit from the house of Moschino teamed with boots, a walking stick and of course the top knot, this look is definitely not for the faint-hearted.
2. Ayushman Khurrana
This man has been serving us one killer look at a time. From rocking a brocade floral pantsuit to sporting animal prints with pink pants, I mean, what's not to love? You'll often find him wearing the coolest jackets and pulling it off like a boss.
3. Varun Dhawan
Varun rocks some of the coolest street-style looks. Joggers, hoodies and cool kicks—Varun stays true to his casual style but quirks his looks up with off-beat jackets and accessories.
4. Vicky Kaushal
Vicky is a total babe. There's no denying that this chocolate boy would look good even in his PJs! But recently, Vicky has pushed boundaries with his personal style and worked a Dior colour-blocked pantsuit which had me at hello. From the colour to the fit, everything about this look was magic.
5. Kartik Aaryan
Oversized, baggy and street, is how I'd like to define Kartik's style. You'll often find him looking extra fly in oversized jumpers and comfortable joggers. His looks are subtle but so rad.
6. Shahid Kapoor
Shahid makes everything look good with his chiselled cheekbones and that sharp jawline. Tailored fit and cropped cigarette pants are his favourite picks for a killer red carpet look. He isn't shy to experiment with his style and makes anything and everything look super-duper swanky.
These were my favourite celebs for always serving us with a dose of experimental fashion. Whose style do you love the most? Tell me in the comments below.
For more fashion news don't forget to follow @missmalinifashion on Instagram!