(TEST)- 6 Reasons Why VH1 Supersonic Is The Perfect Weekend Getaway This Spring
Shubanka Sridhar , 30 Sep 2019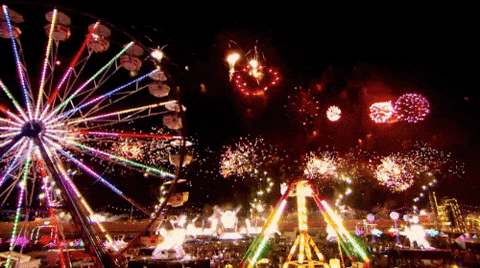 'Tis the season for music festivals, and I'm not complaining! VH1 Supersonic, the country's biggest multi-genre experiential festival, is coming to Pune this year and we couldn't be more excited. What's more, it's a 3-day music festival that has a lineup we can only dream about: Marshmello, Incubus, Nucleya and many more! In just less than a month (7th, 8th and 9th of February to be precise), we will be dancing along to the tunes of these world-famous artists. Moreover, for the first time ever, the music festival will host camping for those guests eager to not miss a second of the festival! If, like me, you're looking for a weekend getaway to party, have fun and chill, then look no more. Here are X reasons why VH1 Supersonic is the perfect getaway for you and your squad:
1. Camping
With a capacity to house around 200 people in tents of 2 people or 4, the camping facet of this festival is one that excites me the most! Check-in on Friday around noon before the festival commences and check out at your leisure on Sunday post the festival. Moreover, you can benefit from community workshops (hosted before festival hours) such as yoga lessons, glass art and more.
2. Superflea And Food Market
A shopper's paradise, the Superflea has a food market, shops and fun festival merchandise. Imagine a picturesque boho and chic chilling area—I'm sold!
3. Beer Garden
But will there be alcohol? My answer for that is: yes, yes and yes! The beer garden has wooden benches, tons of beer (duh!) and vertical gardens that will set the mood for your drinking and enjoying yourself with your crew.
4. Experience Zone
As if the abovementioned activities weren't enough, we have more! There will be an experience zone for all those who wish to play games and indulge in engaging activities.
5. De-stress At VH1 Supersonic
Picture a cozy nook where you can breath, relax and take a quick refresher before the next act. Your feet got you miserable after too much dancing? Don't worry, they've got you! With massages, community colouring and de-popping bubble wrap (yes, I know!), this zone is a haven for those of you who need a break every now and then.
6. Women of Supersonic
As a woman, I have always prioritised my safety over anything. Especially at a 3-day long festival such as VH1 Supersonic, my top priority was to feel safe. Luckily, the festival has made extra special arrangements for #SuperWomen like us! An only woman bar fully equipped with a beauty booth will help us ward away any of the unwanted attention we sometimes tend to get. Furthermore, a Special Women Safety Squad will be patrolling the festival grounds. For all of us ladies who will be entertaining Aunt Flo, don't worry, there are clean washrooms available!
Here are a few pictures of the fun activities you can expect:
Exit
I am genuinely looking forward to this festival (trust me, I've marked it down on my calendar!). And you should as well.
To buy your tickets, click here.
For any and all updates on VH1 Supersonic, follow them on Instagram, Twitter and Facebook.
Don't forget to follow @missmalinilifestyle on Instagram for cool updates!
**This post is in partnership with VH1 Supersonic.