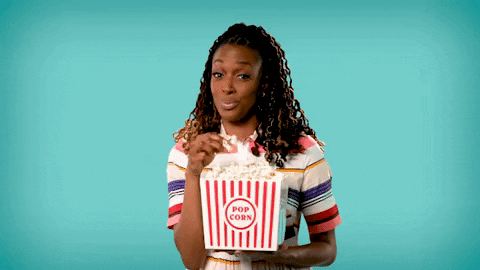 Struggling to find TV Shows that you can binge after a stressful day at work or college? Don't worry, we got you! It's no surprise that we all love a good comedy, mixed with some drama and suspense. In light of our TV preferences (good production quality is a must, no?), I decided to compile some of my personal favourites that are centered around the workplace. They're all about unmanageable co-workers, relatable bosses, and office romances. So here's a list of the top 8 binge-worthy TV Shows about the workplace that you will absolutely love…
1. Parks And Recreation
A mockumentary-style workplace comedy, Parks and Recreation follows the lives of government employees in the fictional town of Pawnee, Indiana. As if we didn't love Amy Poehler enough, she is hilarious in this series.
2. Grey's Anatomy
I am not kidding when I say that this TV Show actually had me second-guessing my career choice, and I actually considered becoming a doctor. Grey's Anatomy depicts the highs and lows of the doctors of Seattle Grace Hospital. Trust me, if you start this show, be prepared to have a box full of tissues and a pillow to muffle your screaming when your favourite characters, well, die.
3. Brooklyn Nine-Nine
Following the lives of a group of NYPD detectives, this TV show is that lighthearted watch for whenever you don't really want to use your brain, lol. It'll leave you laughing till your stomach hurts, and you'll definitely fall in love with the protagonist Jake Peralta.
4. 30 Rock
Hands up if you are absolutely floored each time you see Tina Fey give one of her hilarious speeches! 30 Rock is just like that, except much better. This TV show tells the story of how the head writer of a sketch comedy show "TGS with Tracy Jordan" navigates through her workplace.
5. The Mindy Project
An Ob/Gyn doctor juggles her personal and professional life while being surrounded by quirky co-workers in a small office. Mindy Kaling is hilarious in this series, moreover, her character might just be relatable to every young girl out there trying to find love!
6. Suits
Right after I gave up on my dreams of becoming a doctor like Meredith Grey from Grey's Anatomy, I came across Suits. And boy, did I get on the "let's become a lawyer" bandwagon. If there's one TV Show that you can get completely hooked to, it's this one. So, Suits is about a young college-dropout, Mike Ross whose photographic memory lands him a job working for one of New York City's best lawyers, Harvey Specter.
7. The Mentalist
After his wife and daughter are murdered by a mysterious serial killer named Red John, famous psychic Patrick Jane teams up with CBI to help find the culprit. What's more, it's just as gripping as it sounds.
8. The Office (US)
I definitely kept the best for last, you guys. The Office (US) is one show that I watch religiously. The highlight of my bedtime routine, this show is a mockumentary-style comedy that tells the tale of the Scranton branch manager of a paper company Dunder Mifflin, Michael Scott and his (mis)adventures in the office.
So, which TV Show will you watch next? Tell me below!
Don't forget to follow @missmalinilifestyle for updates.