5 Caffeine-Based Beauty Products That'll Energise Your Skin
Eesha Kokane , 04 Oct 2019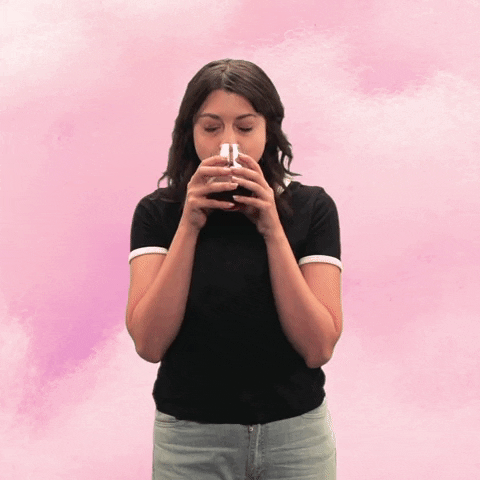 If you're someone who can start their day without a cup of coffee, I have one question for you. How do you do it? Caffeine is something a lot of us are dependent on. From the earthy taste to the instant jolt, what's there not to love about coffee? The good news for all coffee lovers is that now you can also treat your skin to a dose of caffeine. Over the past years, the beauty industry has had a major trend of including caffeine as an active ingredient in skincare products. Turns out caffeine can do more than just awaken you and help you function like a normal human being. When it's topically applied it can work wonders on for your skin. Have a look at the benefits it has caffeine has to offer:
It can reduce under-eye puffiness.
Reduces redness and inflammation.
It has anti-oxidant and anti-inflammatory properties.
Boosts blood circulation and hence adds a glow to your face.
So if you want to buy products that contain caffeine, then look no further, these products are perfect to give your skin a boost of radiance:
1. Clinique Moisture Surge Hydrating Supercharged Concentrate
Trust me when I say this, this product is like a venti cup of coffee for your skin. It awakens your skin and gives it an instant boost of hydration and freshness. If you have dry skin that's dull and flaky then you have to try out this caffeine-infused water-gel concentrate. What makes it even better is that it is oil-free, fragrance-free and allergy-tested. Sounds like the perfect product to have in your handbag on a long day, amirite?
2. Origins GINZING™ SPF 40 Energy-Boosting Tinted Moisturizer
This multitasking product will make your life easier. It contains caffeine and ginseng which helps your skin look vibrant and healthy. This product is all you need on a busy morning since it does the work of 3 products. It contains SPF 40 and a slight tint, this product is an all-rounder when it comes to taking care of your skin.
3. Pixi FortifEYE Firming Eye Patches
Did you spend last night binge-watching Netflix? These caffeine-based firming eye patches have got your back. They contain botanical collagen, peptides and caffeine that help de-puff, hydrate and brighten your undereye area. Hence, if you're a night owl like me, these eye patches should be an essential in your skincare routine.
4. The Body Shop Spa of the World™ Ethiopian Green Coffee Cream
This unique product contains Ethiopian green coffee and fair trade olive oil. These two spectacular ingredients work on firming and smoothening your skin. It leaves your skin hydrated without leaving behind a greasy film. What makes me love this cream, even more, is that it's super lightweight and gets absorbed instantly.
5. St. Ives Energizing Coconut & Coffee Scrub
If you've been reading our articles for a while now, you'll know how much we love exfoliation. This deep exfoliating coconut and coffee scrub instantly awakens and brightens your skin by removing dead skin cells and impurities from your pores. So if you want to give your skin an instant dose of radiance, try out this facial scrub.
Which of these caffeine-based products are you excited to try out next? Let us know in the comments below.
Follow @missmalinibeauty on Instagram for more updates.