5 Saree Styles You'll Want To Add For The Upcoming Wedding Season
Natasha Patel , 05 Oct 2019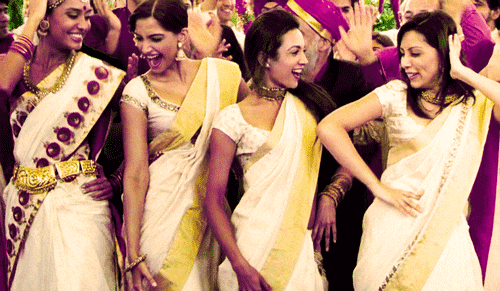 A saree is one of those iconic and staple pieces in every Indian woman's wadrobe. From being a bride's first choice of clothing, to wearing it on your graduation day, a saree can't ever be replaced in a desi girl's closet. However, it can always be revamped, reshaped and reborn as Indian designers constantly innovating to bring forth new ways to wear these drapes.
But ever wondered how you can change up your saree game? Well, thanks to Instagram and these 5 influencers below, you're going to get all the inspiration you need. Because hey! There's no such thing as too many sarees, amirite? From textures to prints and silhouettes, these ladies have given us a lot to talk about, be inspired by and save for future reference as they confidently and stylishly rock these new-age sarees.
1. Wear it with a touch of silk like @masoomminawala
2. Belted it up like @shereenlovebug
3. Go for printed vintage like @sonamkapoor
4. Take the feminine up a knotch with ruffles like @juhigodambe
5. Go for a mix of sheer and structured like @fashioneiress
So many options, such little time (and moolah) to buy them all! Which was your fave saree style from the lot? Tell us in the comments below!
Follow @missmalinifashion on Instagram for more updates.