7 Celebrity Looks That Will Make You Want To Wear Athleisure Even Outside The Gym
Snehal Fernandes , 07 Oct 2019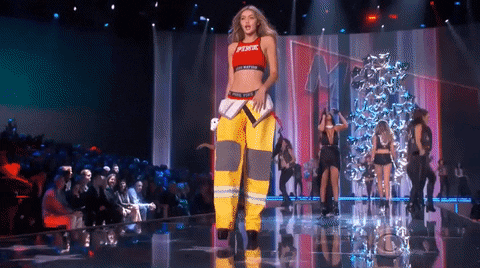 Although I love the whole 'leggings and sports bra' look, I only ever imagined it to be appropriate for the gym. That is until I spotted all the cool Hollywood peeps rock it even to get their Starbucks. Athleisure as a trend is such a breath of fresh air TBH. I mean, no one ever thought a sports bra with workout leggings and sneakers would look this cool, but it just goes to show that you live and you learn, right?  Thanks to the Kardashian-Jenners and the Hadids for paving the way with their sporty-chic OOTDs, I was hooked and so were brands across the globe that took notice and started creating athleisure-inspired clothes. I soon found myself adding workout clothes to my cart without even actually even seeing the insides of a gym. It was a plague that gradually caught our Bollywood fashionistas by storm too and became a popular choice of clothing for their airport looks and their everyday style.
So thanks to all our style icons and fashion bloggers, you can safely say that athleisure as a trend can actually be worn to work too. Okay, maybe not all office would accept this as an appropriate attire but trust me, you can still rock this trend for a killer weekend OOTD and look effortlessly stylish. Case in point: I've round up a few of my favourite celebs to show you how it's done.
Gigi Hadid
Well, as mentioned earlier, the Hadids are known to rock the coolest trends thanks to their fashionable jobs. But one trend you'll often find Gigi sporting has to be athleisure. From launching her own capsule collection with Reebok that's inspired by her own personal style, she clearly champions this one.
Sonam Kapoor
Besides being married to a sneaker-head ( yes, Anand, I'm talking boutchu), Sonam K Ahuja serves us a serious case of how to look sporty-chic even to a basketball game.
https://www.instagram.com/p/BxjkdeigFIO/
Trust Deeps to make a gown look athletic-chic at Cannes Flim Festival. I mean, if you are going to wear a ball gown to a wedding, you can easily sneak in a pair of sneakers. After all, athleisure as a trend is high on comfort yet never compromises on style.
Katrina Kaif
Desi athleisure? Yes, please. Katrina proves athleisure doesn't have to be restricted to contemporary wear only. Treat this as the perfect inspiration for the festive season.
Athiya Shetty 
Athiya and stylist, Ami Patel got us hooked to this oversized dress & jacket athletic look, teamed with sneakers. I would totally wear something like this to work on a Friday.
Kriti Sanon
Braids, oversized jackets with skirts and sneakers are such a '90s throwback. Kriti's outfit has me playing Sporty Spice and signing Wannabe in my head.
Kim Kardashian West
How could my list of favourite celebs not include Mrs West? This glam meets athletic look is worth living for. I mean, utility suits with heels are such a winning combo, noh?
How would you style your workout wear? Let me know in the comments below.
For more, follow @missmalinifashion on Instagram for more updates.