4 Mistakes You're Probably Making While Straightening Your Hair
Eesha Kokane , 08 Oct 2019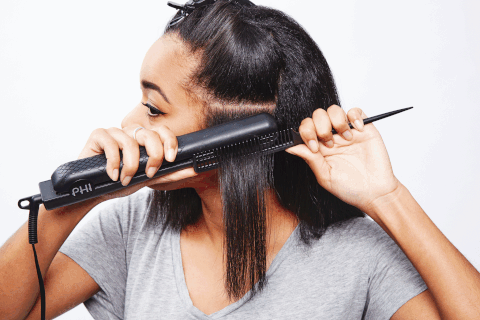 There's just something about having sleek and straight hair that makes you feel like you have your life together. Especially given the Bombay heat and humidity, my hair tends to frizz up in a blink of an eye. Hence, I constantly find myself reaching out for the flat iron to straighten my hair. Straightening your hair may seem like the easiest thing to do, all you have to do is put your hair through the flat iron and you'll get perfectly sleek hair, right? Unfortunately, that's not the case when it comes to straightening your hair. There are a lot of things you should pay attention to while using a flat iron so that you can minimise the damage from the heat and keep your hair frizz-free for longer. So without any further ado, here are four mistakes you're probably making while straightening your hair:
1. Not Using A Heat Protectant:
This should go without a saying that if you're using heat to style your hair, you should use a heat protectant. If you don't use a heat protectant, then your hair will face a lot of damage and it will end up getting more frizzy. Hence, invest in a good heat protecting spray or serum. All you have to do is spray some of it on your hair, comb it out and then straighten your hair as you normally would.
2. Not Sectioning:
Sectioning your hair before you start straightening your hair is very important, especially if you have thick hair. Sectioning your hair will help you straighten your hair better. All you have to do is divide your hair in a middle parting and then depending on the thickness of your hair divide the sections into smaller sub-sections. Trust me, this tip will help you get a smoother and sleeker look.
3. Overdoing It:
I'm all for sporting gorgeous sleek hair, but when you use your flat iron very often, you tend to damage your hair.  The more you use your flat iron, the more your hair will be frizzy when it's not styled. For a few days of the week give your hair a break and let and style it without using any heat. This will help the health of your hair and will be beneficial in the long run.
4. Not Cleaning Your Flat Iron:
I bet this step never crossed your mind but it's the one that makes all the difference. When you straighten your hair, all the products that you use on your hair tend to build up the plates of your flat iron. Hence, if you don't clean your flat iron, the next time you use it, it will make your hair look greasy and it'll lack volume. So make it a point that you clean your flat iron with water and rubbing alcohol once a month.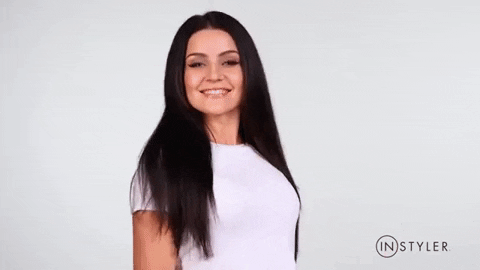 Are you guilty of making any of these mistakes? Let us know in the comments below.
Follow @missmalinibeauty on Instagram for more updates.