Spotted: Streetwear & Sustainable Fashion At Its Best On Day 1 Of LMIFW SS'20
Isha Mayer , 10 Oct 2019
New Delhi's most awaited fashion week, Lotus Makeup India Fashion Week Spring/Summer 2020 has kickstarted and I can't begin to tell you how great the first day was! Fashion designers blew my mind away with their technique, sense of aesthetics and use of stories to communicate their style.
Furthermore, the night ended with the gorgeous Disha Patani closing the first day! Here are a few of my favourite picks…
Art comes to life
Nidhi Yasha took my breath away with her Van Gogh inspired collection. The detailing was on point, right from the use of textures to the colours. It was indeed a visual treat!
Uber cool street style
Huemn collaborated with Pepsi India to deliver streetwear that was so casually cool that I would totally wear it. Disha Patani was the showstopper for this show flaunting her super fit body in tank top and wide-leg pants.
Fluid metallics
Rimzim Dadu's collection showed mastery in the use of materials. Taking inspiration from the idea of movement, her collection entailed sculpted structural silhouettes with so much fluidity. And, the best part is that she used steel wires and metallic chords to depict her theme. That's what made it so unusual!
A dark romance
Samant Chauhan's all-black collection gave me dark romantic feels. It took me back to the Victorian era, especially with the exaggerated headgears, long sheer sleeves and colurful embroidered gowns.
Exit
Apart from these, other designers shined bright with their free-flowing silhouettes. Ikai by Ragini Ahuja and Pramaa by Pratima Pandey brought a fresh summer colour palette with floral appliqué work. Amita Gupta and Diksha Khanna used sustainable fabrics to make relaxed and easy-breezy outfits, just right for our hot and humid climate.
What caught my attention from Pramaa's showcase was Sakshi Tanwar closing the show in a gloden-beige saree. Here's what she had to say about inclusivity in fashion.
Day 1 clealry began with a bang! I cannot wait to see what the second day of LMIFW SS '20 has in store for us!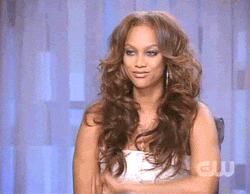 Follow #LMIFWSS20 and #MMAtLMIFWSS20 on @missmalinifashion and @missmalini as well as @MissMalini on Twitter to stay tuned for all the fashion updates!