6 Effortless Hairstyles To Try Out If You're Bored Of Your Usual Ponytail
Eesha Kokane , 16 Oct 2019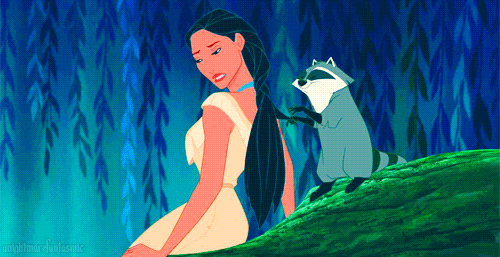 It's 8:45 A.M, you're already running late for work and you had a couple of grapes and called it "breakfast". Putting your hair into a fancy hairstyle would be the last thing on anyone's mind in this situation, amirite? I don't know about you but I've been in this situation multiple times. Instead of actually taking out the time to do my hair, I eventually settle for a simple ponytail. Attempting to do an intricate hairstyle on a busy morning not only sounds difficult but also downright impossible! If like me, you're also tired of settling for ponytails but you want to do something quick and easy, you're in the right place. Here are a few of my favourite effortless hairstyles to do when I'm running super late in the morning:
1. Retro Half-n-Half
This effortless hairstyle is perfect for those mornings when you just can't catch a break. What makes it even better is that celebs can't seem to get enough of it. All you have to do is gather the top half of your hair and tie it into a high ponytail.
MM Pro Tip: Use a fine-tooth comb to achieve that sleek look and use a clear mascara to tame your baby hairs.
2. Pinned Barrettes
Barrettes are a straight-up blessing from the hair gods, amirite? No matter how blah your hair looks, throw in a hair barrette and you'll instantly glam up your hairstyle! The easiest way to use one is to take a few strands of your hair and clip them behind with a barrette.
3. Sleek Bun + Headband
Trust me when I say this, this effortless hairstyle will save you a lot of time and it will instantly make you look put together. All you have to do is add a sparkly headband to a sleek bun and you're done.
4. Twisted Updo
Say hello to every lazy girl's favourite hairstyle. You can easily do this hairstyle in 5 minutes or less. Take your hair and twist it into a bun and then secure it with a few clips.
MM Pro Tip: Use colourful hair clips to amp up your hairstyle.
5. Braided Ponytail
The easiest way to add some spice to your ponytail is to throw in a few braids. My favourite way to do this is to start with a fishtail braid and then secure it into a ponytail.
6. Loose Wavy Updo
No time to straighten your hair? No problem! Just put your hair into a messy bun and then pull out a few strands of hair to frame your face. This effortless hairstyle is perfect for those hurried mornings.
Which hairstyle are you excited to try out next? Let us know in the comments below.
Follow @missmalinibeauty on Instagram for more updates.