Not many actresses in the industry get to stand their ground and take on challenging out-of-the-box roles – and do it darn well. Surveen Chawla is one of them. After having done a splendid job as Jojo in the Netflix original, Sacred Games, Surveen seems to be in a much more relaxed phase right now and is focusing on spending time with her child, Eva. Motherhood is one of the most important phases in a woman's life and like any other new mom, Surveen is enjoying every bit of it. Making sure all her interviews for the day are in the house so she doesn't have to stay away from her baby girl, she handles both so gracefully. Dressed in a cute polka dot top and flared jeans, Surveen has always caught my attention when it comes to her chic fashion sense, especially the pregnancy style, that I made sure to compliment her about. Not one to mince her words, this actress is all about saying it like it is. As she sipped on her Kahwa, she spoke to me about how she got into films, her experience being a new mother, how she doesn't have anything against television as a medium, and much more.
Excerpts:
Surveen, if we have to start from the very beginning, one thing I wanted to know was if acting and working in the industry is something you always wanted to pursue?No, I actually wanted to be a doctor when I was in school. But after our 10th grade, we had to choose our stream. So then I said I want to do my MBA. And then while I was in college, I said I am going to do Arts and go to Mumbai. But I still wasn't very clear. Of course, when I was young I was fond of watching films and dancing to the Madhuri Dixit, Juhi Chawala and Aishwarya Rai songs. But it was only once I started acting and actually working that I realised it was what I wanted to do. It happened by chance, honestly.
If you were to look back at your journey until now, how would you like to put it?Well, I think what I would like to say might sound very cliche, but, "Yeh toh trailer hai, picture abhi baaki hai." I actually feel that way. I feel I haven't done anything yet. I feel like I have just begun and there is so much left to do and explore. It doesn't feel like it's been 14 years.
You have managed to do some really character-driven and strong characters when it comes to your body of work. And it wasn't any different with Sacred Games. About your role in the show, people spoke a lot about how your character was feisty, bold and "swears on camera". But honestly, today it is not uncommon to see anyone around you swear, be it a man or a woman. We always see it around us in our day-to-day lives. When Gaitonde does it, nobody blinks an eye, but when it's you, people tend to point it out. What do you have to say to that?The reason you and I are discussing this in itself proves that this is what needs to change. Women get flak for choosing to speak some words, which we do on a daily basis. But because you are playing a character and doing it on-screen, it is not accepted. I feel it has become important to portray real characters now, more than ever. To portray them realistically, instead of making the girl just a "nice girl" or a "girl next door". There was a time when wearing bikinis was followed by such a hue and cry. Now, we ourselves put it up on our Instagram. So there has been a shift there. The more we do this, the more it becomes a matter of fact situation, which is what this needs to become.
But emotionally, it would have been quite an experience playing a character like Jojo. She comes from quite a dark place and going back and forth from that space while being pregnant is not easy…I would come from a place of pregnancy and go back to a place of pregnancy. And I would be swearing like this while having my daughter in my tummy. It was a hell of a situation! Normally I don't have a problem switching on and off. But the moment I stepped out of this set and even before I reached my vanity, I had to switch off. Because yes, Jojo came from a very dark, unhappy place; a place of guilt and unforgiveness for herself where she was constantly trying to fight off the demons inside her. I was 8 months pregnant then and I really didn't want to be in that place when I came back home.
You gave birth to Eva in April, and have been a hands-on mother to her since. But you know, people would have told you a lot of things about what this experience would be like. How much of it did you relate to when it came to Eva?You know it wasn't as difficult as they said it would be. They said the first few months will be very tough, you are going to be up all night, etc. But my baby is an angel, she didn't wake me up in the nights and hasn't troubled me at all. She is one of the most lovely and wonderful babies, and I don't have any exhausting stories to tell, really.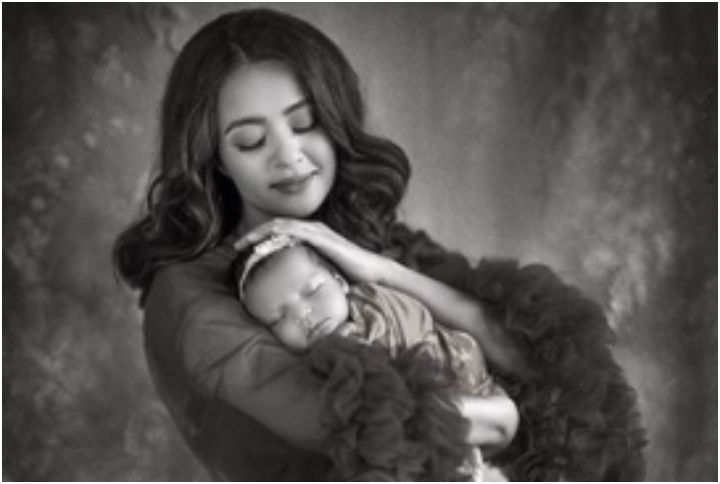 When it comes to sharing her pictures on your social media, it doesn't seem like you are very keen on it. Is it something you are consciously refraining from?Yes, I am refraining from it right now. I will though, eventually. I want even that to be a normal thing for her, and not make it a big deal. Right now she is too tiny, I want to keep her away from any glares and media attention. Eventually, she will take to social media and maybe even the whole paparazzi culture. But right now I want to keep her at bay from all of that.
Normally after delivery, when women need to go back to work, they have this feeling of guilt engulfing them about leaving their children behind. Do you think it's a valid feeling to have? And also, when it comes to the fathers, it really isn't something people discuss with respect to them.Honestly, I don't think it is a valid feeling. But also, who said the fathers don't feel it? It's just that maybe they don't express it as much. You can't make it a man-woman thing or make it seem like it is only something a woman should feel. My point is that it is tough for the men too, they need to go to work every day with a heavy heart. They are also missing out on their child's many firsts. My husband's heart is here and I know it. Even with me, my heart is here. But doesn't mean I am guilty. Of course, being with her and taking care of her makes me happy, but I am an individual and I have a career of my own. Only if I am happy with what I am doing in life, will I be a happy mother for her, right? I shouldn't feel that I had to put my career behind to provide for her. Eventually, that will reflect upon me and she might catch that energy. So I want to be fulfilled in every department. Also, very importantly, just because I am working, doesn't mean that I love her any less.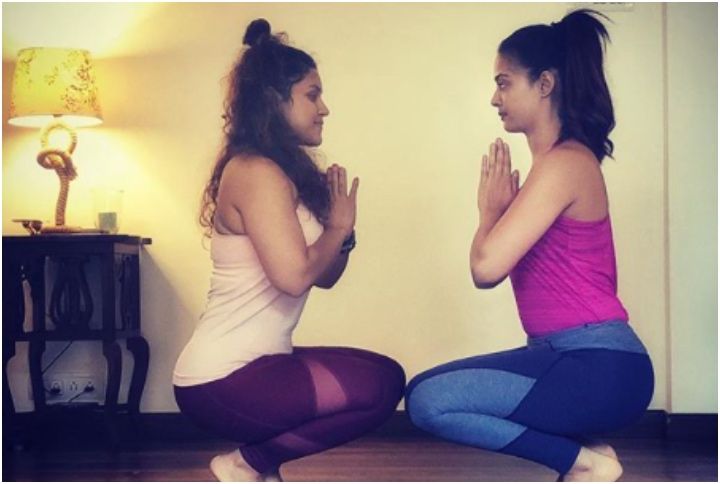 When it comes to taking care of yourself, you've always been an advocate of fitness. You were practising yoga and fitness even during your pregnancy. After delivery, how has it changed now?It's been a little difficult. Babies have their own sleep patterns and cycles and I want to be there with her at all times. I try to go do my cardio and yoga as much as I can. But I am not too far from getting regular. I think I have managed to lose half of my pregnancy weight. Because I am breastfeeding her, I take care of what I eat. I was never an advocate of crash diets, and rather believe in eating healthy and working out. Obviously, for my body to come back to normal in terms of strength and agility, it will take time and it's okay. Your body has taken 9 months to get here, and you can't expect it to get back in shape in 9 weeks. I want to give it the time it needs.
On that note, if there is one advice you would like to give all the new mums out there?As I said, I think you should let your body take its time to get back to normal. Nobody is running anywhere, your life isn't running anywhere. When you take time to get back to fitness it will remain for life. If you try to rush it, you might cause adverse effects to your body in the long run. Your body is in a very vulnerable state and has literally gone through trauma. So take it easy.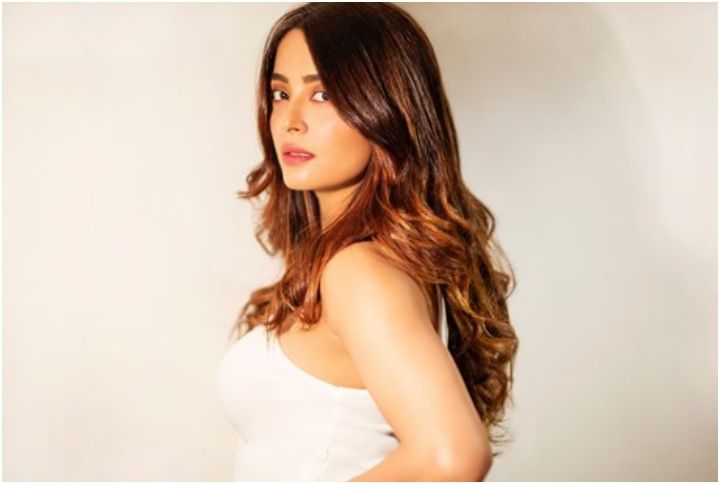 Coming back to your work, you recently said that you don't see yourself getting back to television…To begin with, this has been misquoted. The publication has quoted me saying, "television is out for me" and it sounds derogatory. I don't differentiate between mediums! Then the question is only out for me. I am agnostic to any medium. Wherever I find exciting content for myself, I go for it. I am somebody who is super nervous before any film and character I play. I have a horrible first few days because I am just so nervous. But I feel that as long as I get roles in any medium that makes me feel that way, I am on the right track. What I said was that I wished television content changes. Because right now, I feel it is extremely regressive. Hence I don't want to do such content. When television has something exciting to offer, why not.
Yes. Previously, television had quite a few author-backed roles, but now it seems to have gotten into a pattern. Do you think so, too?Yeah, it's sad. I feel we have moved on to Netflix and Amazon, watching such diverse content and being exposed to so much online, how can you still be doing this on television, right?! There is an audience for it, no doubt. I think at the end of the day, it's a very personal choice. But as for me, watching such great content and then doing something else on-screen is something I can't do.
So what are you binging on right now?Me? Eva! (laughs) I have a list of shows I want to watch and I don't know when I will get to. On my list right now, I guess there's Chernobyl, Mirzapur and The Crown.