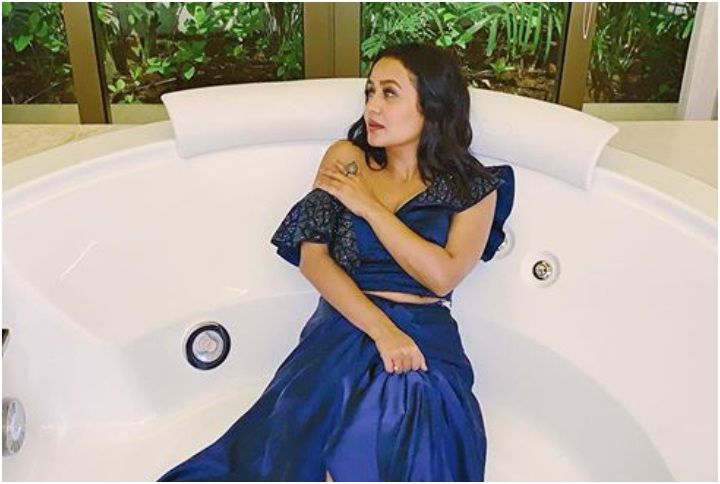 Reality television shows always manage to garner a lot of attention and of course for the obvious reasons. A lot of times they are a little over the top in terms of drama and emotions and hence end up making space in the heart of the viewers. While most of the shows in are news for the right reasons, we wish we could say the same about Indian Idol 11. The show recently created a lot of buzz after Anu Malik returned on the show as the judge after having #MeToo allegations against him. If that wasn't enough, the show is back in news again and this time it is after a fan kissed Neha Kakkar on her cheeks without her consent.
The channel recently released the promo of the show in which the fan comes to meet Neha with gifts. After recognising him, she goes to hug him where he plants a kiss on her cheeks which leaves everybody in shock.
Check out the promo!
The video hasn't gone down well with the viewers who have requested Neha to be careful. What are your thoughts about it?