3 Celebrity Beauty Looks You Can Easily Recreate This Diwali
Eesha Kokane , 25 Oct 2019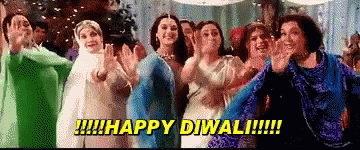 I don't know about you, but Diwali is my favourite time of the year! From the twinking mirchi lights to mouth-watering sweet treats, I love everything about it! However, one thing about this time of the year that really overwhelms me is getting ready for all the festivities. Am I supposed to use glitter eyeshadow? Should I go with a matte or a satin lip? Is my hair supposed to be worn up or down? It can get super confusing! Luckily, we now live in the internet age and we have access to see some of the most gorgeous celebrity makeup looks for some inspo (Thanks to Instagram!). So, if you're confused about how to do your makeup this festive season, then have a look at these celebrity makeup looks that you can easily recreate:
1. Braided Ponytail + Bold Brows:
Attending those crowded Diwali parties can be super hectic. Hence, having your hair braided back into a ponytail will be super helpful. Start by braiding the hair at your crown and then once you reach the nape of your neck secure it into a ponytail. If you want to keep makeup very clean and minimal like Alia Bhatt has, then just stick to a good brow pencil and a volumising mascara.
2. Smokey Eyes + Glossy Lips
The best makeup looks are the ones that have a perfect balance between the eye and lip makeup. Hence, if you want to recreate this Anushka Sharma makeup look, then doll up your eyes with smokey eyeshadow and keep your lips minimal by sticking to a pink lip gloss. This celebrity makeup look is perfect for the festive season.
3. Fuchsia Lips + Flushed Cheeks
You can never go wrong with flushed cheeks and a pop of colour on your lips, amirite? If you want to recreate this Tara Sutaria makeup look, then all you have to do is use a bright shade of pink on your lips and swipe on a few layers of blush onto your cheeks!
MM Pro Tip: To save your time and money, use your blush as an eyeshadow.
Which look are you excited to try out this festive season? Let us know in the comments below!
Follow @missmalinibeauty on Instagram for more updates.