9 Makeup Ideas To Try Out This Halloween
Jyotika Udeshi , 29 Oct 2019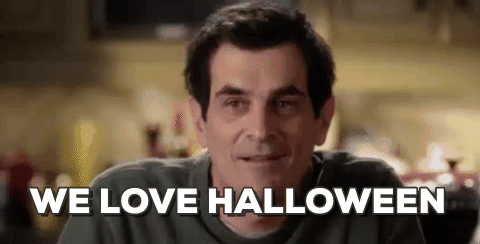 Most people plan their outfits for Halloween… but as a beauty addict, I'm all about that makeup! Over time, I've realised that doing up my face can be as transformative as slipping into a costume. Since I've been researching a ton of different looks, I thought it would be best to curate a list so that you can get inspired too!
1. Maleficent
Looking to try your hand at contouring? Aim to replicate this look. The chiselled cheekbones, smoky eyes and red pout come together to create a magnificent statement.
2. The Joker
2019 may inspire many people to dress up as the Joker, but you can take things further by actually painting on your face rather than donning a mask! Remember to create a crisp, white base so that the rest of your makeup can stand out in contrast.
3. Pop Art
If you prefer being artsy rather than spooky, this is the look to try. The strategically placed dots, exaggerated brows and faux tears will make it look like you have just stepped out of a comic book.
4. Ursula
Visit the world under the sea with this jaw-dropping makeup! From the lit-from-within purple skin to the shimmery teal shadow, every aspect of this look is on point.
5. Serpent Lips
If you don't want to go all out with a full face of makeup, consider enhancing just one of your features. Whilst this snaked lip requires precision, it fits right in with the creepy mood of Halloween.
6. The Mask
Here's another mega look for makeup enthusiasts! The green base adds authenticity, but it's the emerald pout and fluttery lashes that have my complete attention.
7. Cruella de Vil
Who knew that a villain could look so chic? If you prefer classic looks, turn to this combination of shimmery eyes and red lips before popping on your wig.
8. Bat Liner
A stiff brush and gel liner can clearly create some magic! This intricate, graphic eye gives off major Halloween vibes, whilst looking sophisticated and neat.
9. Scar
After watching the remake of The Lion King this year, I remember why everyone thinks of Scar as the ultimate villain. With an intense, black pout and a gap in the brows, this look really nails his aesthetic.
Which of these looks are you most excited to try out this Halloween?
P.S: Follow @missmalinifashion and @missmalinibeauty on Instagram for more updates.