Shady AF: 7 Celebrities Killing It With Their Sunglasses Game
Snehal Fernandes , 04 Nov 2019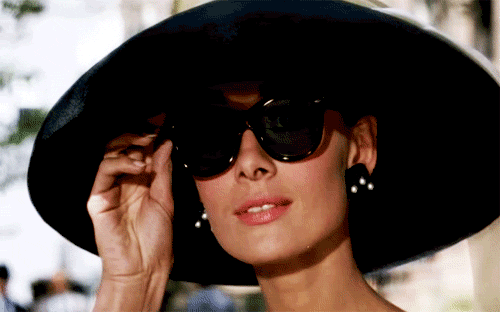 Sunglasses are key essentials when it comes to accessories. They're not just a statement add-on to any look but they're also a blessing to shield your peepers from the harsh sun. And let's be honest, they're great cover-ups even on a day when you walk around with droopy-hungover eyes. I for one, love investing in sunnies more than jewellery, it's my go-to accessory to complete my OOTD. Some may even call me a sunglass hoarder, but hey! A girl can never have too many pairs of shoes or sunglasses. And I'm not the only one who loves a good pair of shades, I've found my tribe of peeps who love rocking this accessory too. When I say tribe, I really mean a fictional tribe of celebs and influencers, I turn to for style inspiration.
With music festivals and brunches to follow, a stylish pair of sunnies can really help you get major style points and adds so much more personality to your look. So before you throw some shade at me (pun intended) for trying to convert you into a sunglass hoarder too—let these 7 celebs prove my point for you.
1. Tara Sutaria's Tinted Beauties!
A pair of tinted sunnies look super cool for a day look. Invest in rose-tinted, a cool blue or any colour really to make a cool statement for a brunch or a day look.
2. Kareena Kapoor's Holiday Bubble Sunnies!
Sunglasses are a must-have on a normal day but when it comes to vacations, there are no two ways about packing a pair of two. A super cute, bubble-shaped pair of sunnies are pretty rad for a holiday look.
3. Ananya Birla's Concert Must-Have Sunnies!
How do you up the ante when it comes to a concert look? Add a cool pair of sunnies of course! It's the perfect pick-me-up your OOTD needs.
4. Sonam Kapoor's Boss Babe Vintage Sunnies!
Vintage round sunnies are fitting for the ultimate #bossbabe look! They're chic, classic and make a helluva statement.
5. Anushka Sharma's Casual Hexagone Sunnies!
Hexagone sunglasses are perfect to quirk up any look. Even a simple shirt or a tee could look extra cool with this fun yet versatile pair of sunnies.
6. Malaika Arora's Heart-Shaped Sunnies!
Do I really need to make a case for these cutesy heart-shaped sunglasses? No, right? It's a sin to not want these. Period.
7. Deepika Padukone's Red-Carpet Ready Square Sunnies!
Want to pull off an off-duty model look? Invest in big statement sunglasses to nail a classic diva look!
Which sunglass style is your favourite? Let me know in the comments.
Follow @missmalinifashion on Instagram for more updates.