Add Flavours To Your Sex Life With Durex That Will Make You And Your Partner #GoPlaces
Dhruvi Modi , 10 Nov 2019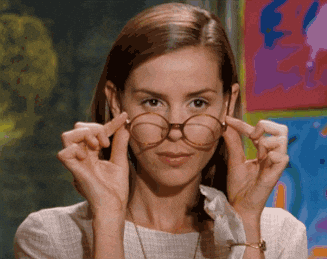 In a post-Fifty Shades of Grey era, it's but natural that we discuss topics related to our sexuality, such as sexual fantasies, with our partner. While the topic of sex was taboo in India for years, the past decade has seen more and more men and women openly talk about their sexual health, preferences and likes. However, despite this ever-progressing mindset, people around our country still find sex boring (cue *gasp*). And rightfully so. Imagine having just daal chawal every day for dinner. After a while, you're bound to get bored, amirite? Trying out something new every now and then can spice up one's sex life, and that is no rocket science. According to a survey conducted by Durex India, 74% of Indians want to try something new in bed. This is an indisputably high statistic and one that ought to be taken seriously.
Hence, Durex India initiated a conversation on social media with the hashtag #WhySoBoring inviting people to share why, in their opinion, sex isn't exciting anymore.
Famous personas such as Kenny Sebastian, Bani J and Eisha Chopra shared their viewpoints on this matter as well, emphasising how this is an important topic that ought to be discussed:
Several people all over the country started using the hashtag #WhySoBoring to express their distress:
In order to open up a channel to address the issue, Durex India invited famous couple Karan Kundrra and Anusha Dandekar along with singles Karan Wahi and Chetna Pande to host a chat session on Durex India's social media handles. During this much-awaited 'Let's Un-Bore In Bed' discussion, they tackled the issue of boring sex. An interesting take on how to make your sex life more exciting was brought up, and that is through fantasies. Karan and Anusha ended the chat session urging the audience to share their own tips on how to spice things up in bed.
We saw celebs such as Saloni Chopra, Gaurav Alugh, Anshumann Malhotra, and Kusha Kapila give us a lowdown on their tricks to making sex more exciting.
While private pools and new hotel rooms are Saloni's favourites, Kusha cracks us up with her favourite spot: the sofa.
What's important to note is that Durex India didn't just stop at the acknowledgement of the issue of spicing sex up, but they also provided us with a solution. They shed light on the issue of sex becoming boring and presented a remedy to the same.
Durex India proceeded to launch their newest range of flavoured condoms that will help you live your fantasies and #GoPlaces and we're pretty excited (no puns intended)! Sex becomes boring regardless of your relationship status. However, thanks to Durex's latest launch of flavoured condoms, your sex life can get a whole lot more interesting!
Following the launch, we saw legions of people across the country (as well as famous celebrities) share their sexual fantasies with the hashtag #GoPlaces. Regardless of their marital status, we saw singletons, as well as couples, share the fantasy spots where they would like to have sex.
This new range of condoms comes in a variety of flavours ranging from bubblegum, vanilla popsicle and wild berries. Say buh-bye to good ol' boring sex and live your fantasy and #GoPlaces with Durex's flavoured condoms. These are your ticket to spicing up things with your SO! It's high time we made our voices heard and experiment in bed, noh? Make sure you tell your partners, lovers or friends with benefits (hey, it's almost 2020!) what you fantasise about.
To know more about the product, click here and for more updates, follow Durex India on Facebook, Instagram and Twitter!
Don't forget to follow @missmalinilifestyle to never miss a beat.
*This post is in partnership with Durex India.