Recreate Alia Bhatt's Vacay Look With Only 3 Beauty Products
Eesha Kokane , 11 Nov 2019
It's that time of the year when everyone craves a good vacay. Beach days, chilled cocktails and sunkissed skin are just a few of the vacation essentials we all need, amirite? I don't know about you, I've been wanting to go on a vacation for the longest time and this craving of mine intensified instantly when I saw Alia Bhatt's vacation selfie! Alia's dewy skin, bold brows and rosy lips are definitely what stood out the most from this selfie. While hopping on a plane and vacationing in an exotic place like Alia is not an option for most of us, we can always recreate her makeup look. So if you want to recreate Alia's vacay makeup look, then here's what you'll need:
1. Lightweight BB Cream:
If you want to let your skin breathe but you still want some coverage then use a BB cream instead of your usual foundation. Tinted moisturisers and BB creams are lighter in texture and easy on the skin. Since they hydrate your skin and offer a bit of coverage, they are definitely a vacation must-have product.
2. Brow Pencil:
Since the plan is to keep the rest of your makeup minimal and clean, you can frame your face with a bold set of brows. Grab a brow pencil and start filling in the sparse areas in your brow. Make sure you even the product out with a spoolie.
3. Lip & Cheek Tint:
Who doesn't love a good multitasking product, amirite? This lip and cheek tint is perfect to have in your handbag when you're on vacation. Just a few drops of this pigmented liquid will instantly add colour to your cheeks and lips. Hence, this multitasking product is perfect to carry with you while you're on vacation.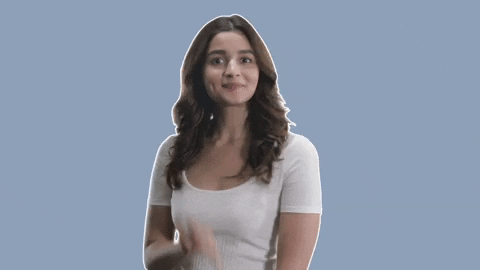 Are you excited to recreate Alia's breezy vacation look? I definitely am!
Follow @missmalinibeauty on Instagram for more updates.