MissMalini's Investor, Rehan Yar Khan Shares Tips On How To Make Your Own Luck
Pooja Maheshwary , 12 Nov 2019
2020 is less than 2 months away; besides feeling anxiety over time passing away, I'm a little disappointed to see the dearth of checks on my
must-read
list. I managed to read only a few books this year. However, I'm really glad I got my hands on the latest book to hit the shelves—
Make Your Own Luck—
before the year ends. For two very good reasons
—
not only is it written by MissMalini's very own investor, Managing Partner of Orios Venture Partners,
Rehan Yar Khan
, but it's also a perfect read to inspire those who want to
start their own business
someday!
Here's All You Need To Know
Co-written by author Bob Miglani, the book recounts numerous experiences from the duo's lives and careers. As a reader, the biggest takeaway was the insights on ways to improve the odds of success. The authors have grouped these into what they call 'luck accelerators', which as the phrase suggests are things to practice to increase your luck. Such as how being better is not usually the answer, being or doing something different is a better solution. Or how it's better to have multiple Plan A's, as opposed to having a Plan A and a Plan B.
Here are the seven 'luck accelerators':
Prepare deeply
Solve a problem for others
Do the hard things
Have a beginner's mind
Save time and money with multiple Plan A's (as opposed to having a Plan A and a Plan B)
Practice randomness
Be different, not better
Who Should Read It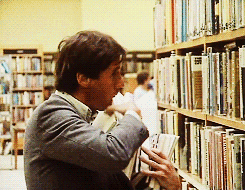 I'd recommend this book for those who are startup founders, those in sales and corporate careers, and those who are looking to start their own business. And what's more?! Rehan and Bob are currently on a book tour—they've already covered Delhi and Gurugram, and are set to go to Bangalore and Mumbai next. Isn't that cool? If you want to catch them in your city, here are the details:
November 14, 6 pm at WeWork Galaxy, Residency Road, Bangalore
November 15, 7 pm at Soho House, Santacruz West, Mumbai
November 16, 7 PM at Ministry of New, Fort, Mumbai
Moreover, our Boss Lady Malini Agarwal would be going Live soon on Facebook with Rehan, so stay tuned for that! You can also buy the book here.
Have you read the book? If yes, please share your thoughts on it in the comments section below.
Follow @missmalinilifestyle to never miss a beat!