5 Celebrity Makeup Looks You Can Wear At Your Workplace
Eesha Kokane , 13 Nov 2019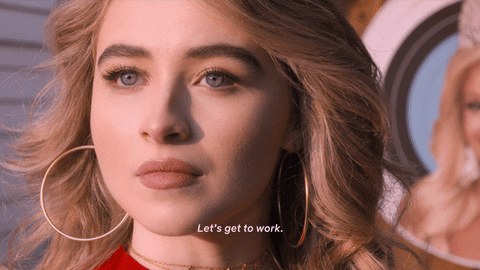 As much as I hate saying this, I have to admit that I spend a good amount of time on Instagram stalking celebrities and their MUAs. I don't know what it is about their perfectly put-together makeup looks, but I can't get enough of them! Some of these celebrity makeup looks are "out there" and a bit much to wear on an everyday basis, however, some of them are perfect to recreate. If you're tired of your everyday makeup look (I know I am) and you want to spice it up, then take some much-needed inspo from these celebrity makeup looks:
1. Wispy Lashes + Classic Eyeliner
Full glam is not an option when you're already running 20 minutes late, right? Instead of trying to attempt a full face of makeup, stick to a few makeup products and make one feature of yours stand out. That's exactly what Shraddha Kapoor's MUA has done in this look. You can make your eyes stand out by applying eyeliner and a few coats of mascara and it won't even take you more than 5 minutes.
2. Dewy Finish + Glossy Lips
This look is perfect for those days when you want your skin to look dewy and shiny. IMHO there's no such thing as too much highlighter, however, when it comes to office makeup, it's best to keep things minimal. Hence, use a strobe cream instead of a highlighter to add some sheen to your face without overdoing it. Finish off this look by swiping on some nude lip gloss and you're done!
3. Peach Blush + Bold Brows
When in doubt, go with bold brows! Bold brows frame your face and make your features stand out. So if you want to make a statement without putting in a lot of effort, this celebrity makeup look is perfect for you. Use your trusty eyebrow pencil or gel and a peach-toned blush and you're good to go.
4. Smokey Brown Lids + Nude Lips
Did someone say casual Friday? This makeup look is perfect for a casual Friday at work and also that post-work get-together for drinks. You'll need a basic brown toned eyeshadow palette, a brown kohl pencil and a nude lipstick to recreate this makeup look.
5. Winged Eyeliner + Kohl Eyes
This makeup look is every desi girl's go-to. Kohl eyes can instantly make you look more awake and if you pair it with winged eyeliner, you've got yourself a killer makeup look! Since this look is putting your eyes under the spotlight it's a good idea to keep the rest of your makeup minimal.
Which one of these celebrity makeup looks are you excited to try out next? Let me know in the comments below.
Follow @missmalinibeauty on Instagram for more updates.