7 Styles Of Coloured Eyeliner To Try If You're Feeling Experimental
Natasha Patel , 16 Nov 2019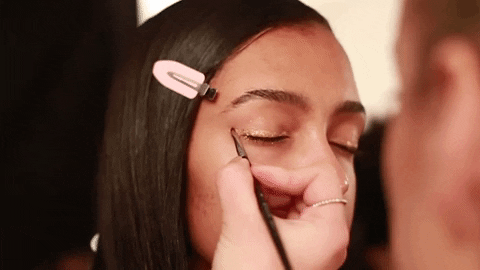 It's funny how our everyday life routine has somehow become so basic that we don't even get the time to experiment or try a different look. Applying the same ol' liner can get kinda boring, but one would think that it's the fastest look one can pull off when in a hurry, right? When it comes to eyeliner, there are a few styles you can play with keeping in mind the overall look and your time!
If you're looking to add some fun to your everyday eyeliner, opt for a coloured one instead of regular kohl or black pencil. First, try using navy and dark greens, and slowly ease into yellows and vibrant neons to add that extra punch and oomph to your liner. These 7 eyeliner styles below aren't too that difficult to pull off, one just needs a steady hand and some practice!
1. Double it up!
2. Go for an exaggerated wing!
3. Have some fun and go beyond lining the shape of your eye.
4. A bird's eye liner can make a look really interesting.
5. A lower lash line eyeliner with a twist by diffusing the line outward.
6. A little graphic, a little fun.
7. Mixing matte with metallic!
Below are a couple of eyeliners you can invest in to pull off any of these looks:
Exit
Are you excited to wear this eyeliner trend? Let me know in the comments below!