5 Setting Powders That Will Make Your Skin Look Luminous And Dewy
Eesha Kokane , 18 Nov 2019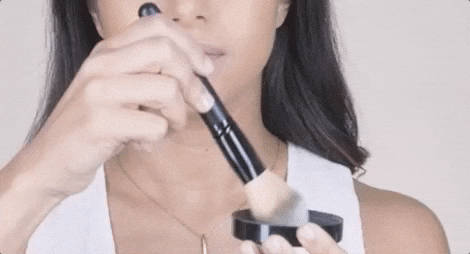 Sometimes makeup can be insanely complicated and super confusing. Take setting powders for example—you use them to mattify your skin but when do you know if you've used too much and how do you know if you're using the right one? If you don't use a powder after you're done applying your makeup, your skin may tend to look greasy. However, if you do use a setting powder, sometimes your skin can tend to look cakey. It's quite a catch-22 situation, amirite? The solution to this tricky problem is to find a product that'll help your skin stay balanced. Hence, you should use a powder with a formula that won't look cakey on your skin. Here are a few of my favourite setting powders:
1. Benefit, The POREfessional Agent Zero Shine Control Powder
Ever heard of a setting powder that controls shine without making your skin look cakey? This powder is perfect for those with oily skin because it seamlessly mattifies your skin. If you're looking for a powder that will control the shine on your skin and minimise the size of your pores, then this is the product you should get your hands on.
2. NYX, Professional Makeup HD Finishing Powder
Your foundation may be able to perfect your skin's appearance, but if you don't set it properly, then it can make your skin look greasy and shiny. Hence, using a good setting powder is essential. If you want to a powder with a translucent finish that will smooth out fine lines, then this product is precisely what you need.
3. M.A.C, Prep + Prime Transparent Finishing Powder
If I had to describe the finish of this powder only in one word, it would be—flawless! If you're looking for a product that has a luminous, silky finish, then look no further, this product is exactly what you need.
4. Faces Canada, Ultimate Pro Illuminating Powder
Lightweight texture and super easy to blend, this setting powder is a game-changer! What makes it even better is the fact that it is mineral-oil, silicon and paraben-free.
5. Sephora, Smoothing Translucent Setting Powder
As weird as it sounds, this powder is hydrating. It may seem like an oxymoron but trust me it's true. This setting powder is non-drying, and it feels weightless on your skin. The cherry on the top is the fact that it is also non-comedogenic and cruelty-free!
Have you tried any of these setting powders? Let us know in the comments below.
Follow @missmalinibeauty on Instagram for more updates.