7 Red Nail Polishes That Are Too Gorgeous To Handle
Jyotika Udeshi , 26 Nov 2019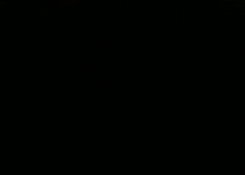 Red has always been associated with power, confidence and class. Thus, it's only natural that most people turn to this colour when it comes to painting their nails! However, not each red nail polish is created equal. Ahead are 7 incredible formulas that are worth stocking up on.
1. OPI Nail Lacquer In 'Big Apple Red'
This vibrant red nail paint isn't for the faint-hearted! The glossy formula will make your tips look chic for over a week, without chipping or flaking. Try it out with oval-shaped nails to get a classic look.
2. Chanel Le Vernis In '18 Vamp'
Looking for a red with a twist? Opt for this cult-favourite lacquer. The blackened red hue contains micro-shimmer particles that look sophisticated, yet edgy.
3. Lakmé Absolute Gel Stylist Nail Color In 'Scarlet Red'
This deep red polish is one of my favourites till date. The opaque formula glides on to my nails to deliver a lacquered finish that stays put for at least 10 days. I actually carry a bottle of this shade at every pedicure appointment to keep my toes pretty!
4. Revlon Nail Enamel In 'Revlon Red'
This cheerful red hue is great at stealing everyone's attention. The anti-fade technology ensures that your colour stays shiny and true for a long time. I recommend applying 2 coats to maximise the pigmentation.
5. Christian Louboutin Nail Polish In 'Rouge Louboutin'
If you feel like pampering yourself, you should definitely get your hands on this luxurious nail paint. The weighted glass bottle is designed to look like a stiletto heel and holds a great formula inside. The rich red shade goes on smoothly and dries down to a lustrous finish unlike any other.
6. Essie Nail Polish In 'Lacquered Up'
Full of spunk and spice, this nail paint is the one to use when you miss the heat of summer! The crimson formula pops against every skin tone, whilst delivering a glossy coat of colour.
7. Zoya Nail Polish In 'India'
With ribbons of gold shimmer running through it, this molten burgundy lacquer is one of the most gorgeous ones I've come across. Use it during wedding season to amp up the glam factor of your outfits.
Have you tried any of these reds out before? Let me know in the comments below.
P.S: Follow @missmalinifashion and @missmalinibeauty on Instagram for more updates.