5 Pore-Minimising Primers That Will Make Your Skin Look Airbrushed
Eesha Kokane , 27 Nov 2019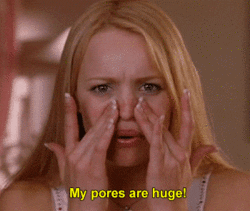 Has your makeup ever looked so bomb that you proceed to take a few hundred selfies only to realise that your skin looked textured and cakey in the pictures? If you also have experience in dealing with open pores, then you'll get exactly what I'm talking about. No matter how wonderfully your foundation works at hiding blemishes, you won't be making the most out of it until and unless you use this holy grail, life-changing product—a primer. IMHO primers are the underdogs of the makeup world! From making your skin look smooth and even to making your skin look luminous and dewy, primers can do a lot for your skin. If you're someone with textured skin and open pores, then you especially should consider including a primer in your makeup routine. Here are some of my favourite primers that I rely on to make my skin look smooth and even:
1. Benefit Cosmetics The POREfessional Face Primer
This pore-minimising primer is a cult-favourite for a reason—it works like magic! There are so many things I love about this product; however, what sold me on it was the fact that it instantly makes the appearance of my pores look smaller. This product not only keeps your makeup application in place, but it's also non-comedogenic and lightweight so it won't clog your pores. Win-win, right?
2. Smashbox Photo Finish Pore Minimizing Primer
If I know that I have a long day ahead of me and I need to look my best, then I use this primer. Not only does it minimise the appearance of my pores, but it also controls shine and mattifies my skin. The fact that is it also cruelty-free and vegan is just a cherry on top!
3. NYX Professional Makeup Pore Filler Primer
This vitamin E enriched pore-minimising primer should be a staple in your makeup bag. Besides making the texture of your skin even, it also hydrates your skin. Trust me when I say this, your makeup application will be much smoother after using this primer.
4. Huda Beauty Matte Perfection Pre-Makeup Base Primer
This oil-free, water-based pore-minimising primer is what dreams are made of! When your skin feels dehydrated, putting on makeup tends to be the last thing on anyone's mind. That's why this gel-like primer is perfect for this situation because it simultaneously hydrates your skin.
5. SUGAR The Base Of Glory Pore Minimizing Primer
I have to admit that sometimes I use this primer without any makeup on top of it because it makes my skin look smooth and less textured. It's lightweight, non-comedogenic, pore minimising and it's affordable! What more could you want?
Have you tried any of these pore-minimising primers before? Let me know in the comments below.
Follow @missmalinibeauty on Instagram for more updates.