7 Beauty YouTubers You Would Want To Be BFFs With
Eesha Kokane , 29 Nov 2019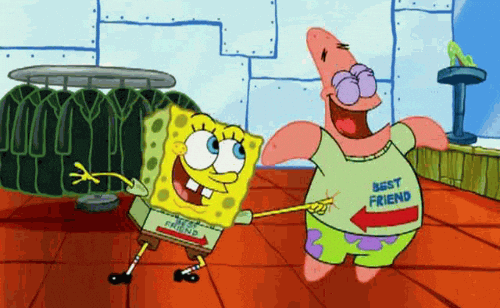 Ask anyone who knows me, and they'll tell you everything about my strange addiction to the YouTube beauty community. If I had to choose between watching Netflix and YouTube for the rest of my life, I'd choose the latter in a blink of any eye! I'm not exaggerating when I say this but I can spend hours watching YouTube beauty gurus talk about their favourite products. I've spent so much time on this platform, that sometimes I forget that I don't actually know these Youtubers personally. After binge-watching their informative and entertaining videos for hours, I bet even you'd want to personally know these beauty gurus. So without any further ado, here are 7 YouTubers whose content you'll love so much that you'll want to be BFFs with them:
1. Nikkie de Jager
Nikkie is without a doubt one of the OG beauty gurus of YouTube. From creating full-on glam makeup looks to the scariest Halloween looks, Nikkie is truly an artist! One series that I love on her channel is—the power of makeup. In a society where women are constantly shamed for their choice to express themselves through makeup, Nikkie started this series as an effort to educate people about the power that makeup has to make you feel powerful and confident. I love this amazing initiative! Who wouldn't want to be besties with her?
2. Bretman Rock
Bretman da baddest is hands down one of the funniest and talented content creator. Killer makeup looks, honest product reviews and even some pole dancing lessons is what you can expect when you follow him. I bet he's the type of friend who'll make you laugh till your stomach aches!
3. Valeria Lipovetsky
Great visuals and some super useful fashion and beauty tips are the USPs of Valeria's channel. What I love about her content is that she always keeps it real and relatable. Social media only shows us the highlight reels of other people's lives. However, Valeria even shows her subscribes the behind-the-scenes of her everyday not-so-glamorous part of her life. Besides decoding the latest fashion and beauty trends she also talks about important issues like mental health and self-care.
4. Hyram
It's been only two weeks ever since I came across Hyram's channel and I have to say that I am obsessed with his content! He's not afraid to speak the truth (even if it hurts sometimes). I love the fact that he gives his real and honest opinions and helps his subscribers perfect their skincare routine. Another reason why you'll love him is because he really knows what he's talking about when it comes to skincare. For instance, he's a stickler for using products without fragrance and recommends his subscribers to do the same. I took his advice and cut out products with fragrance from my skincare routine and I've already noticed a difference in the way my skin looks. That's why I love his channel and strongly recommend you guys to check it out!
P.S. He's also really funny, so if you want to learn more about skincare and also have a good laugh while you're at it, then have a look at his channel.
5. Alexandra Beth
Alexandra is basically the cool older sister I never had. From skincare tips to channelling your femininity, Alexandra's channel will teach you all the basics you need to know about fashion and beauty.
6. Wayne Goss
If you like YouTubers who don't beat around the bush and get straight to the point, then you'll love Wayne's channel. He's also one of the OG beauty gurus and I always get to learn something new whenever I watch any of his videos. In fact, whatever I know about makeup today, I've learnt most of it by watching his videos.
7. Eman
I bet Eman would be that type of friend who'd help you keep up with all the latest beauty trends. I've seen her recreate some of the most gorgeous celebrity makeup recreations on her YouTube channel. I could spend hours watching her flawlessly blend eyeshadow and contour her cheeks.
Which beauty YouTuber would you want to be BFFs with? Let me know in the comments below.
Follow @missmalinibeauty on Instagram for more updates.