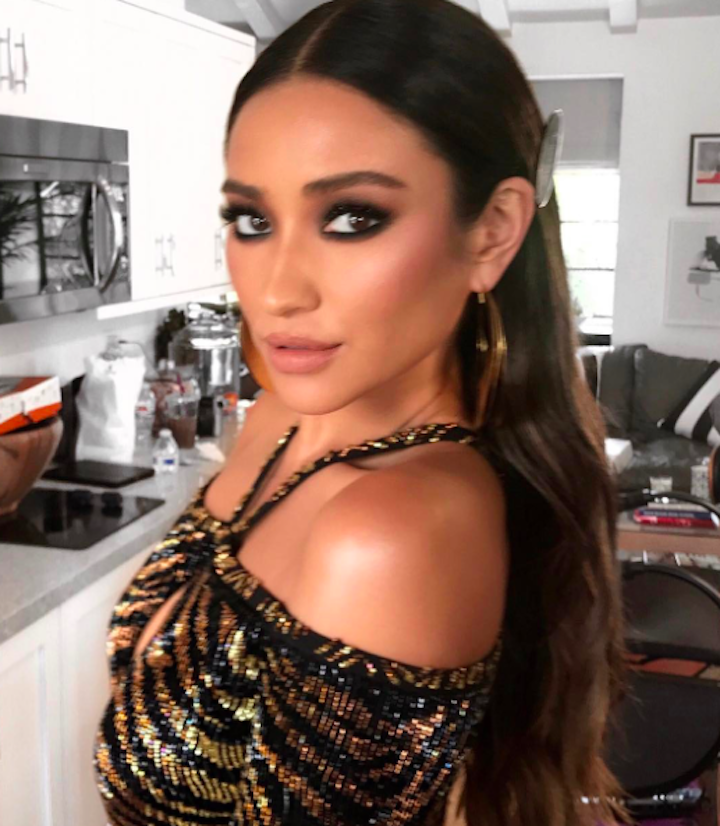 On 20th October 2019, Pretty Little Liars actress Shay Mitchell shared the news of welcoming her baby daughter into the world by sharing a picture of her holding on to the little one's tiny hand. She captioned the post, "Never letting go…" Shay chose to share her pregnancy journey with her fans and followers through her YouTube channel. Today, the actress chose to reveal her baby girl's name through the sweetest Instagram post. She named the munchkin – Atlas Noa. She also shared the first photo of Atlas. You see Shay holding her little one in her arms. In the post, she expresses how she didn't know she could love anyone so much until she met her daughter and that she was already a proud mama.
Check out the adorable picture:
We can't get over how beautiful this picture is and that caption is winning us over.
On 28th  June 2019, the actress had taken to Instagram to announce that she was expecting her first child with her boyfriend Matte Babel. But Shay's pregnancy journey hasn't been easy. Just six months before announcing the news of her pregnancy she shared that she had suffered a miscarriage. We're so happy for Shay and Matte for welcoming such a beautiful angel into their family.
We wish the family of three nothing but the best. And we're keeping our eyes peeled for more pictures of baby Atlas!