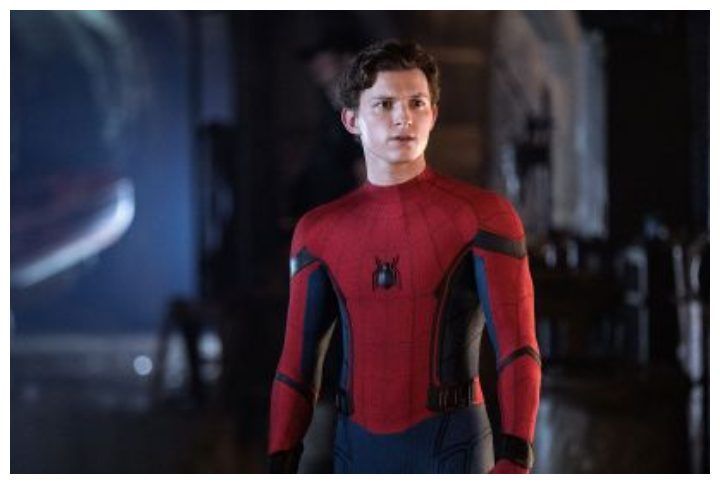 Recently on Jimmy Kimmel's show, Tom Holland revealed that a drunk call with Disney's CEO Bob Iger is what helped save Spider-Man.
For those of you who are unaware, earlier this year after the release of Spider-Man: Far From Home, news of  Spider-Man leaving the Marvel Cinematic Universe had been confirmed by Marvel's president Kevin Fiege. Back when Marvel wasn't doing as well as it is today, they had sold the rights to one of their most famous characters aka Spider-Man to Sony.
The reason for the rift was because Marvel/Disney was unable to renegotiate the profit sharing with Sony. After a social media uproar with #SaveSpiderMan trending for quite a few days on Twitter, news of them having renegotiated terms to keep Spider-Man in the MCU.
Jimmy Kimmel spoke about how when Bob Iger, the head of Disney was on the show he mentioned that Tom Holland played a part in saving Spider-Man. When Jimmy asked Tom about the same he mentioned that it wasn't entirely his doing and revealed he had asked for Bob Iger's email to express his gratitude for giving him the opportunity to portray Spider-Man. But then, Bob asked him if they could get on a call when he is free.
Talking about it, he said:
Iger responded very quickly, saying, 'I'd love to jump on the phone with you at some point – when are you free?'," "You don't give Bob Iger a schedule. You're like, 'Whenever, Bob!'"
Apparently, a few days later, when Tom and his family were at a pub quiz night in their local town when he received a phone call from an unknown number and instinctively knew would be Iger.
He further added:
I basically just said 'thank you for the opportunity' and Iger said 'there is a world where we can make this work.
Tom also admitted getting a little emotional about it all coming to an end on the phone with Bob.
Woohoo! Looks like Tom did have a huge hand in bringing the wall-crawler back to the MCU. Marvel and President Kevin Feige will produce another Spider-Man film that is set to release on July 16, 2021. Spider-Man will also appear in future MCU films as well.