Wonder Woman 1984 Trailer: Gal Gadot In The Golden Eagle Armour Is The Highlight
Shravan Shah , 09 Dec 2019
Gal Gadot's Wonder Woman is one of my favourite superhero films. Whether it is Wonder Woman or Gal Gadot I admire is something I'm still figuring out. But in midst of all of that, I witnessed the trailer of Wonder Woman 1984  and I was awestruck yet again. The film which is being directed by Patty Jenkins features a new antagonist Cheetah, played by Kristen Wiig. The trailer is every bit brilliant and trust me when I say this, you will watch it on repeat.
Check it out!
Some of the highlights of the trailer are of course the 80's fashion and the golden armour look. Just for the record, I have watched Wonder Woman's entry scene in the trailer on loop, not even kidding bro!
After the trailer was unveiled, Gal Gadot shared her reaction on Twitter and I can totally feel her!
What was your reaction to it? Do let us know.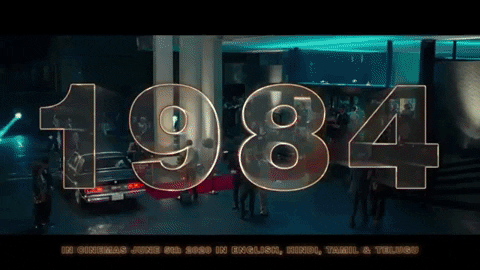 (Favourite scene!)