5 Antioxidant-Rich Products That'll Bring Dull Skin Back To Life
Eesha Kokane , 10 Dec 2019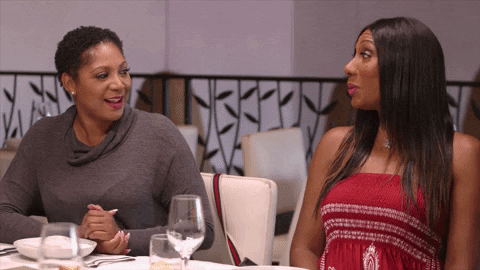 Cosy blankets, Christmas movies and copious amounts of tea—winter is my favourite time of the year! However, one thing that I would happily bid farewell to is the dry and dull skin that comes along with this season. Even though we don't experience the dead of winter in Mumbai (Thank god!) any change in weather tends to freak our skin out a little bit. During this time of year, our skin is more prone to dehydration, and skin conditions tend to exacerbate. Not only does our skin become dry and but it also tends to appear dull.
Fortunately for us and our dull skin, there's a quick solution to treating this seasonal problem—antioxidants. Antioxidants play a vital role in our well being, both internally and externally. When consumed, antioxidants protect our cells from free radicals and protect us from various diseases. They also help protect our skin from ageing and prevents dullness when applied externally. Here are a few reasons why you should include them in your skincare routine:
Antioxidants prevent and protect us against free radical damage.
They also have a soothing effect, so it's easy to use on inflamed skin.
Fine lines and wrinkles can are diminished with regular topical use of antioxidants.
It can also fade the appearance of age spots and blemishes.
So, if you're now in search of some antioxidant-rich skincare products, then have a look at some of our favourites:
1. Sukin Certified Organic Rosehip Oil
Antioxidants: Polyphenols, Anthocyanin and Vitamin E.
If supermodel and beauty entrepreneur, Miranda Kerr swears by this oil then you know that it's the real deal, amirite? Rosehip oil is adored by many in the beauty industry. Not only does it deeply moisturise the skin, but it also protects it from free radicals. So, if you want to get rid dullness and also take care of signs of ageing, then get yourself some rosehip oil.
2. The Body Shop Vitamin C Glow Boosting Moisturiser
Antioxidants: Vitamin C.
You'll forget about coffee after you get a whiff of this citrusy moisturiser. This product contains extracts from Amazonian Camu Camu berries which are packed with vitamin C and hence help you brighten your skin.
3. Paula's Choice Resist 10% Niacinamide Booster
Antioxidants: Niacinamide
Niacinamide is like the shy cousin of vitamin C. It's a water-soluble ingredient that's been proven to heal inflammation and fade dark spots. It brightens your complexion and helps keep your skin hydrated for a long time. That's why including a product with niacinamide during winter (and even otherwise) will do wonders for your skin.
4. Forest Essentials
Soundarya Age-Defying Serum With 24K
Gold
Antioxidant Sources: Liquorice and sesame seed oil.
This all-in-one product is gold for your skin (quite literally!). It contains ingredients like ghee, gold bhasma, liquorice and sesame seed oil. The last two ingredients contain antioxidants that help fade pigmentation and brighten your complexion.
5. Pixi Overnight Glow Serum
Antioxidants: Vitamin A, C and E.
This antioxidant-rich product is a cult favourite for a reason! It's a holy grail product when it comes to brightening up your skin. Since it contains vitamin A, C and E, it works wonders for your skin. It's also perfect for winter since it simultaneously exfoliates and brightens your skin overnight.
Have you tried any of these antioxidant-rich products? Let us know in the comments below.
Follow @missmalinibeauty on Instagram for more updates.