I Read A Lot Of Books In 2019 & These Are My Top 7 Picks
Dhruvi Modi , 10 Dec 2019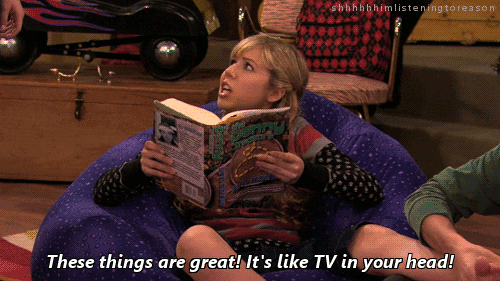 First things first, I have always been an avid reader. While I started reading very young, my affair with books didn't become a full-fledged passion until I was around 13. Fun fact: I used to make excuses while doing homework with my mom just so I could go to the bathroom and finish reading Harry Potter (the book was hidden under the laundry basket). So, you can imagine my utter disappointment when I started college at 18 with a lot of studying, clubs and associations and, okay, okay, partying as well. Reading took a backseat and honestly, I was not happy with that choice at all.
Nevertheless, I graduated last year and in the wake of this newfound freedom, I rediscovered my love for reading. While I cannot go to my office bathroom and sneak in a good 30 minutes of reading, I have allotted my weekends for it, LOL. 2019 was a year of some amazing reads for me, and a word of caution: not all of these books came out in this year itself. So, here are the top 7 books I read this year that highly impacted me in more ways than one.
1. Becoming, Michelle Obama
Genre: Non-fiction Autobiography
The book narrates the life of the former First Lady of The United States of America from a small-town girl with big dreams to becoming the wife of the POTUS. She details the highs and lows of being in the public eye, while at the same time relating to her audience through the way she portrays her life as nothing but ordinary as well.
https://www.instagram.com/p/Bsm2MIoHIvo/
2. The Unhoneymooners, Christie Lauren
Genre: Fiction, Romance
This a lighthearted fun read for those of you who love a good laugh! The story revolves around the hatred shared between two people whose siblings are respectively getting married. When their siblings get sick and can't go on their honeymoon, these two decide to take their place. And a lot of comedy and love ensues!
3. Ragdoll, Daniel Cole
Genre: Thriller
For all of you peeps who love a good murder mystery novel, here's what you should do: Go to the nearest bookstore. Head to the Thriller section. Buy Ragdoll. Thank me later. This novel is a masterpiece, to say the least.
4. Astrophysics for People in a Hurry, Neil deGrasse Tyson
Genre: Science Non-Fiction
Are we really made out of stardust? What is time? Is there more to space? The answers to all these mind racking questions can be found in this book. Kind of a 'Science for dummies' edition for those who are curious and often find themselves questioning reality.
5. Sapiens: A Brief History of Humankind, Yuval Noah Harari
Genre: Non-fiction
An account of human history dating back to 70,000 BC till present. Harari gives you a low down of how we evolved into who we are today, while the language he uses is user-friendly, thus appealing to a wide range of audience.
6. Know My Name: A Memoir, Chanel Miller
Genre: Memoir 
The much-awaited memoir accounts the real-life story of Chanel Miller, previously known to the world as Emily Doe, the Stanford student who was raped in January 2015. Her struggles to achieve justice for herself against the rapist, a fellow student, Brock Turner, and details of the case People v Turner are narrated. This book moved me to tears, and I can only applaud Miller's strength and will.
7. Verity, Colleen Hoover
Genre: Thriller, Romance, Suspense
No yearly book round-up of mine can ever be complete without a Colleen Hoover novel mention. And this year, Hoover surprised her fans with one of her best works till date. Verity revolves around a 20-something girl with a deadbeat career who takes up an opportunity of a lifetime to ghostwrite for a best selling author due to the latter's physical disabilities. Things unravel and we find out more and more about this so-called disabled writer: Who is she? Is she really unable to move? What is her motive? Sprinkle in some romance here and there with a dash of psychopathic tendencies and we have a perfect read.
https://www.instagram.com/p/B4XHuRSgRFJ/
It's so hard to pick a favourite out of this list, which one was yours? Let me know!
Don't forget to follow @missmalinilifestyle for more updates!