We Tried Instagram's Latest Filter That Instantly Gives You Winged Eyeliner
Eesha Kokane , 12 Dec 2019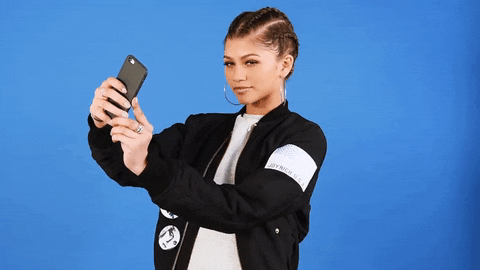 Unless you've been living under a rock (or you're a boomer) you must've used a filter on social media. Puppies, kittens, weird biker dudes, you name it and there's a filter for that. While Snapchat has some of the coolest and most iconic filters, (remember when everyone was obsessed with the dog filter?) I recently came across a really intriguing one on Instagram. It's none other than the Francesca filter.
This filter is exactly the type of thing you see online and immediately wish it was real. The Francesca filter on Instagram instantly gives you perfectly winged eyeliner, a wash of blush and glossy lips; if we could do our makeup as fast and as perfectly as this filter does then imagine how much time we would save! I went around the MM office and asked a few of my co-workers what they thought about this filter, here's what they had to say:
1. Dhruvi Modi
Her Thoughts:
I like filters that colour correct my picture, not the ones that alter the way I look. While I think the winged eyeliner effect looks cool, I also feel like this filter made me look cakey and a bit fake. I'd pass on this one if you ask me!
2. Aryana Dalal
Her Thoughts: 
While I love a good filter to enhance my beauty, but this one is just not the one for me. I didn't mind the winged liner but I didn't appreciate it making my lips look larger. But if it works for you, it works for you. Live your life, do what you gotta do.
3. Nishita Rohera
Her Thoughts:
What's your take on the Francesca filter? Would you use it? Let me know in the comments below.
Follow @missmalinibeauty on Instagram for more updates.