7 Celebrity Makeup Looks You Can Recreate This New Year's Eve
Eesha Kokane , 13 Dec 2019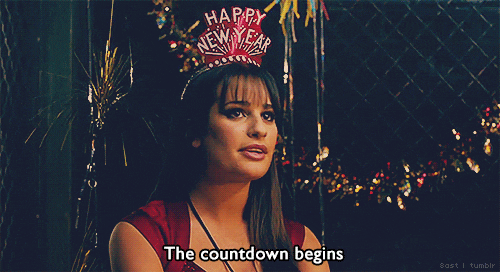 December is that time of the year when our moods and creativity automatically get energised in the wake of the new year. Call me cheesy, but I love New Year's Eve and the promises that it holds for the future. On a night this special, you have to look your best, right? It may be a bit nervewracking to figure out your plans, outfit, hair and makeup. I can't help you out with the first three categories, but I can help you with the last one! I've spent hours browsing through celebrity Instagram accounts to look for some New Year's Eve makeup inspo, and I'm happy to share my picks with you. Here are seven celebrity makeup looks that are perfect for recreating for your new year's eve party:
1. Smokey Eyes & Glossy Lips
New Year's Eve is the perfect time to kick the glam factor up a notch. If you want to go for a sultry makeup look, then you should do a smokey eye. To keep the look balanced, stick with a clear gloss for your lips.
2. Bold Brows + Statement Lip
What can make more of a statement than a fierce shade of red lipstick? Nada! Spice up your New Year's Eve makeup look with the right shade of red lipstick for your skin tone and pair it with a set of bold brows.
3. Everyday Nudes + Vibrant Eyeliner
What better way to pay tribute to 2019's beauty trends than rocking a vibrant shade of eyeliner? Ditch your everyday black eyeliner for a fun colour and keep things minimal with the rest of your makeup routine.
4. Emerald Lids + Nude Lips
If you're someone who likes to stay away from everything mainstream, then this look is perfect for you. This makeup look is like a smokey eye but with a unique colour.
5. Cut Crease Eyeshadow + Matte Pink Lips
If you ask me, New Year's Eve isn't the time to play it safe. Go all out and try something fun like this gorgeous golden cut-crease eyeshadow.
6. Chiselled Cheeks + Pastel Pink Eyeshadow
If you're more into softer looks, but you still want to try out something new, then swap your everyday brown eyeshadow for a pastel pink one. Finish this look with some bronzer for that airbrushed effect.
7. Glossy Red Lips + Shimmery Eyeshadow
If you love to go all out, then this makeup look will be your new fave. With glossy red lips and shimmery lids, you'll be the centre of attention at any party!
Which one of these celebrity makeup looks are you excited to try out next? Let me know in the comments below.
Follow @missmalinibeauty on Instagram for more updates.