5 Times Sonam Kapoor's Makeup Was Anything But Basic
Eesha Kokane , 16 Dec 2019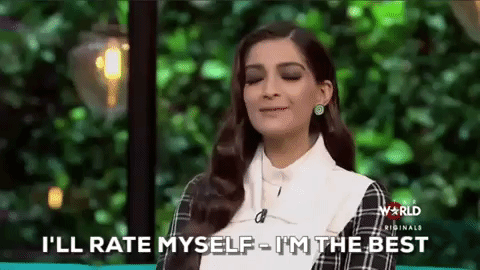 Honest, creative and downright stunning, Sonam Kapoor is one person I highly admire. It's a known fact that she's known for her bold fashion choices. Fashion and acting are the two things that probably come to anyone's mind whenever anyone mentions Sonam Kapoor. However, I want to talk about something that most of us have been sleeping on—her makeup looks. We've seen some great new beauty trends in 2019, but we rarely ever get to see them on our favourite celebrities. Not everyone is brave enough to experiment. Fortunately, fashion is not the only area where Sonam makes bold choices. 2019 is the year where we've seen her pull off some of the edgiest makeup looks. Here are some of our favourites:
1. All Pink Everything
Pastel eyeshadow colours were in the spotlight this year and Sonam made sure to give this trend a try. In this look, we can spot a soft pink shade on her lids, lips and cheeks. Monochrome FTW!
2. Sunshine Yellow Lids
If there is one person who could pull off yellow eyeshadow effortlessly it's Sonam Kapoor! This makeup look is one of my favourites!
3. Pop Of Burgundy Eyeshadow
Sonam usually adds some drama to her eyes with some kohl eyeliner, in this makeup look she opted for a burgundy shade instead of classic black and it makes all the difference.
4. Barely There Lip Stain
This makeup look is proof that less is more. Sonam Kapoor opted a lip stain instead of a bold lip for this look and perfectly pulls the entire look together.
P.S. how cute is that heart-shaped hair clip?
5. Cut Crease Perfection
Why end your eyeliner at the end of your lash line when you can extend it up to your crease? This makeup look is what you called cut crease perfection!
Which of Sonam Kapoor's makeup look is your favourite? Let me know in the comments below.
Follow @missmalinibeauty on Instagram for more updates.