6 Instagram-Approved Nail Trends I Tried In 2019
Natasha Patel , 17 Dec 2019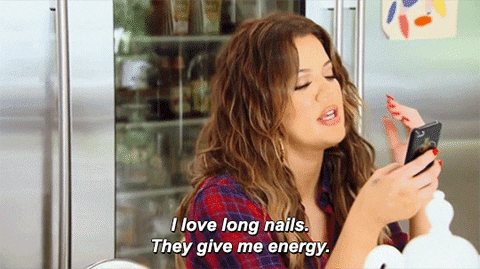 It's both unsettling, yet sizeably great by the fact that you can gauge one's personality, including their likes and interest from their Instagram feed. If you scroll through mine, all you're going to be seeing after every grid-of-6, are pictures of my nails… by the wall, the sidewalk or the window.
Getting my monthly gel manicure is something that I no longer can go without. Oddly enough it's become a part of my monthly ritual (expenses included too) and I wouldn't have it any other way. As a beauty editor, my interests don't venture int0 very vast pockets, but the nail art department is ma jyaam. From knowing what's trending to trying it out for myself, nail art holds a very close place in my heart, and my IG 'saved' folder. Scroll down to check out the 6 nail art trends I tried this year!
1. Glass Nails
2. Cow Nails
3. Rainbow Nails
4. Neon Nails
5. Smiley Face Nails
6.  Half Moon Nails
Have you tried any of these yet? Let me know in the comments below!