Kohler India Opened Their Experience Centre In Mumbai & It's All Things Glam
Dhruvi Modi , 20 Dec 2019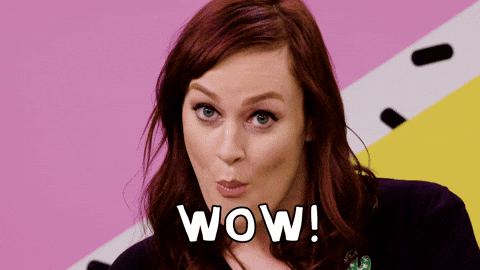 Unless you've been living under a rock, you must have surely heard of Kohler, one of the world's leading bathroom fittings and plumbing products companies. With their high manufacturing quality and unparalleled product offerings, they're changing the bathroom fittings game altogether. We had the opportunity to visit the Kohler Experience Centre (KEC) that is designed by the Mumbai-based award-winning architecture firm ZZ architects at Shakti Mills, and boy, was that experience to remember!
What Is The KEC?
The Kohler Experience Centre offers an immersive and practical experience into the world of all things bathroom fittings. A showroom of its kind, they present their latest product range through interactive installations, product displays and SPA experiences. From their latest intelligent toilets to innovative shower areas, you can browse through them all here.
Who Was There?
The man of the hour, CEO David Kohler led the event while author and actress Twinkle Khanna shared the stage as well. Ashiesh Shah, world-renowned architect was present too! Moreover, the seven esteemed architectural firms who designed their respective unique bathroom suites that are showcased at the centre were present as well.
Pinakin Patel was the brain behind the suite called 'Pale Rose' that depicted the feeling of being outdoors through natural elements. Studio Lotus' team consisting of Ambrish Arora, Asha Sairam, Tanuj Biyani and Deepali Gupta designed 'The Sanctuary', a tactile, monastic space displaying hand-painted artworks. Krupa Zubin and Zubin Zainuddin from ZZ architects were the masterminds behind the 'Kalista Suite' that envisions a monolithic spatial experience. K2 India's Kohelika Kohli showcased her 'KOKO suite' that has a pop of colour that will remind you of the ocean, TBH. With his suite called 'Rebirth of Alkebulan', founder of Omni Design, Nelson Kubheka conceptualised a modern bathroom suite which celebrates what Africa is all about. Paola Navone designed the suite termed 'Andaman' in order to incorporate a blend of the 'East meets West' concept, and aptly that too. The suite 'Wabi-Sabi', inspired by the Japanese concept of asymmetry and asperity, was designed by Ashiesh Shah.
Exit
What Did We See?
The five uniquely designed bathroom installations absolutely took our breath away. From innovative 'Rain Showers' to Alexa controlled bathroom sinks, what doesn't this centre have? We took to exploring the bottom and top floors at our leisure, admiring the minute details of the furniture whilst making notes for any future renovations!
Exit
I am in total awe of the elaborate thought process and fine details behind these suites. I surely can't pick a favourite, but which one is yours?
**This post is in partnership with Kohler India 
For more updates be sure to follow Kohler India on Facebook, Instagram and Twitter.