Pinkathon: India's Biggest Women's Marathon Was All Kinds Of Inspiring
Eesha Kokane , 20 Dec 2019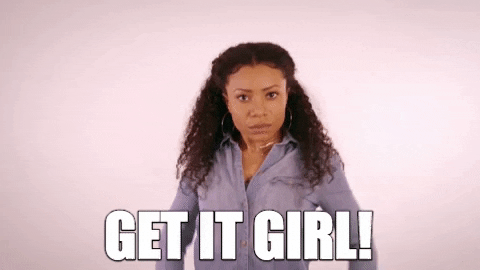 When a group of strong and empowered women join hands to raise awareness, they inspire a whole new set of women to do the same. Pinkathon Mumbai 2019 was proof of just that, and it's just absolute magic. It takes place every year in nine cities across India. Besides encouraging and empowering women to lead healthier lives, Pinkathon also aims to raise awareness about breast cancer. If you missed the most recent event that took place a few days ago at Mumbai's MMRDA grounds, then here's a low-down on what happened:
One For All, All For One
Pinkathon is India's most prominent women's marathon where women from all age groups and walks of life participate, and everyone helps each other become a better version of themselves by taking the first step towards a healthier life. The primary purpose of this event is that the women who participate, help inspire other women to lead healthier and fitter lifestyles; one for all, all for one.
You Get Exactly What You Need
Products that exactly meet your needs are always the best, aren't they? Pinkathon went by this philosophy and took into consideration their participant's post-workout skincare needs. Pond's SkinFit products were specifically made to use post-workout. After running, the participants could rest and relax in the cooldown zones. Here, they could try out Pond's products—like the cool-down gel and face wipes, which help you bring hydration and balance back to your skin. I find the high-performance skincare range by Pond's SkinFit so unique because it's formulated to use specifically post-workout. They allow you to sweat now and glow later. Win-win if you ask me!
Karisma Kapoor And Milind Soman Were Present To Show Support
Fun fact: Karisma Kapoor flagged off the very first Pinkathon that took place eight years ago. She was also present at this year's Pinkathon to show her support. A great example of women supporting and empowering one another, noh? The founder of Pinkathon and face of the Pond's SkinFit range, Milind Soman was present at the Pinkathon as well. He's the ideal source of fitness inspiration the participants needed!
Exit
This event is an excellent example of how you can change your life for the better through fitness and unity. Will you participate in the next Pinkathon in your city? Let me know in the comments below.
Follow @pinkathonindia and @pondsindia on Instagram for more updates.
*This post is in paid partnership with Pinkathon and Ponds.