Cute AF Ways To Wear Your Hair At A Christmas Party
Natasha Patel , 21 Dec 2019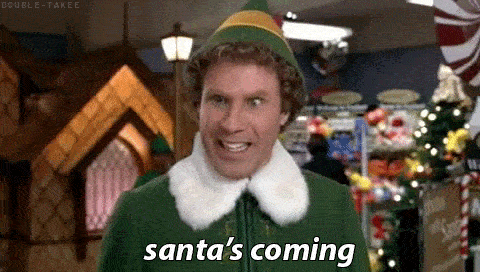 Ah, The spirit of Christmas. You can feel it in the air, you can feel it on your favourite Starbucks cup… And while Mumbai winter doesn't necessarily bring out the coats and boots, it does entail having a certain level of style when you're headed out. But what's a good outfit worth if your beauty look isn't on point?
Here are some cute hairstyles you can try if you're heading out this Christmas—whether it's brunch, lunch, dinner or a tea party, these hairstyles can really be the added oomph your outfit needs! Added bonus, not only are they super easy to create and wear, but they're the kinds of style that will make a really great statement!
1. Textured Ponytail Scarf
Pro Tip: Choose a scarf that has shades of green or red. 
https://www.instagram.com/p/B5Nkb8GpFuV/
2. Embellished Low Bun
Pro Tip: Got dirty hair? Style a low bun and then accessorise it with clip-ons. 
3. Diamanté Droplets
Pro Tip: Use a really old embellished or studded necklace and intertwine it into the bun. 
4. X Marks The Spot
Pro Tip: With embellished bobby pins you can create any pattern or design near the crown area.
5. Bigger The Bow, Bigger The…
Pro Tip: If you have a messy mane, just play on the fact that you have volume and accessorise it with a cute bow that you can clip on to the upper half of your hair.
Which look would you want to recreate?
Follow @missmalinibeauty on Instagram for more updates.