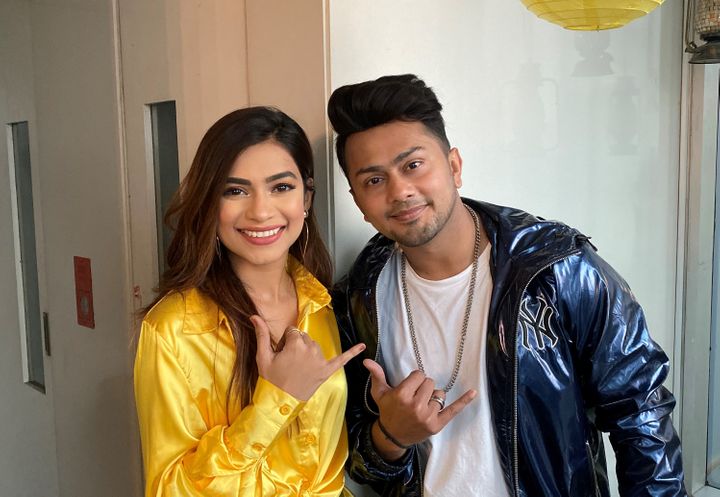 Unless you're living under a rock, you've heard of the latest sensation these days: TikTok. Let's admit it, this platform is here to stay. TikTok, formally known as Musical.ly, is one of the largest growing platforms in India today. We recently got on to the platform ourselves, and we've gotta say, we're loving every bit of it.
As you can see, we're really enjoying the app given that there are so many features, effects and soundtracks to work with. There are so many other peeps around the country who are loving this app and are extremely good at creating fun content on it just like us, if I may say so myself (yes, we're really proud of our creativity, LOL!). C'mon, it's creating a 1-minute movie and you're the star, who wouldn't wanna try that out?
Speaking of creative content, here are a few TikTokers that are extremely innovative, fun to watch and have reached immense levels of virality in 2019.
1. Jannat Zubair
2. Awez Darbar
3. Nagma Mirajkar
4. Team 07
5. Teen Tigada
6. Avneet Kaur
7. Aashika Bhatia
8. Riyaz Aly
9. Mrunal Panchal
10. Manav Chhabra
11. Ssunny Chopra
https://www.instagram.com/p/B6Xe9WNA6ha/
12. Fizza Abdi
If you haven't followed them yet, what are you waiting for? Because once you start watching, you won't realise that you've been binge-watching this for hours! And trust us, it's totes worth the time. Happy TikTok-ing!
Want to know more about your favourite influencer? Follow @MissMaliniTrending on Instagram for all the deets!