Forest Fires, Fight For Equal Pay & More—What 2019 Will Be Remembered For
Suruchi Patwary , 24 Dec 2019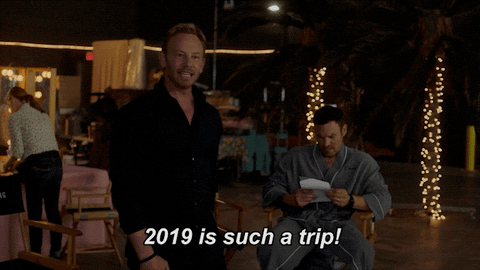 It is easy to forget all that happened in one whole year around the world—which is why, we've been keeping a track of all the major things happening around us that made us feel proud, shed tears of joy but also gave us a harsh reality check when required. And so, if you've lost track of the major highlights of 2019, fret not, we've done it all for you. Scroll down to read about the 8 major events that took place throughout the year—for which 2019 will surely be remembered as an important year in human history.
1. The First Icelandic Glacier Was Lost To Climate Change
When: August 2019
What Went Down: The nation of Iceland held a painful funeral for the first glacier called Okjokull lost to climate change in mid-August. Following the ceremony, a bronze plaque was installed on a bare rock which was once covered by the Okjökull glacier in western Iceland.
2. Amazon Forest Fire
When: August 2019
What Went Down: The Amazon is a rainforest in South America that contains the highest biodiversity of anywhere in the world, and is home to around 30% of the world's known species, as well as to 390 billion trees. At least 7,747 sq km of the Brazilian Amazon rainforest have perished in the fires this year only.
3. Katie Bouman: The Woman Behind The First Black Hole Image
When: April 2019
What Went Down: 29-year-old computer scientist, Katie Bouman, developed an algorithm that created the first-ever image of a black hole. The black hole is a halo of dust and gas 500 trillion km from Earth.
4. Jennifer Aniston Broke Instagram
When: October 2019
What Went Down: The gorgeous FRIENDS star, Jennifer Aniston, joined Instagram on October 15th, 2019 and sent the 'gram users into a frenzy. Her first post on the platform was a selfie of her with her FRIENDS costars. She accrued one million followers in just 5 hours and 16 minutes—setting a new Guinness World Record for the fastest Instagram account to reach one million the milestone.
5. An Egg Broke Kylie Jenner's Record
When: January 2019.
What Went Down: A picture of a hen's egg emerged victorious in a viral effort to surpass Kylie Jenner's record for the 'most-liked image on Instagram'. The image was put up by the account @world_record_egg on 4th January 2019 with the caption—'Let's set a world record together and get the most liked post on Instagram. Beating the current world record held by Kylie Jenner (18 million)! We got this.'
6. Greta Thunberg's Environmental Protests
When: March and September 2019
What Went Down: It all started when 16-year-old environmental activist Greta Thunberg staged a protest outside the Swedish Parliament to call for stronger action on global warming. Soon students worldwide organised similar strikes to demand more aggressive action from governments and the international community. On September 20, the movement called Fridays For Future, gained momentum and witnessed 4500 strikes organised over 150 countries. Around 4 million protestors, many of them schoolchildren, took to the streets like never before.
7. Dutee Chand Creates History For Indian Sports
When: May 2019
What Went Down: 100m record holder, Dutee Chand, created history by becoming India's first openly gay sportsperson when she publicly acknowledged her same-sex relationship with a woman from her hometown in Odisha. Despite attitudes changing slowly, homosexuality continues to be a taboo in many parts of conservative Indian society. India still has a long way to go in safeguarding the interests of its LGBTQIA+ community. In such an environment, Dutee's brave decision to speak up definitely provides inspiration to everyone, especially sportspeople, and has taken this conversation of self-acceptance of one's sexuality, ten steps forward.
8. Megan Rapinoe Won Her Fight For Equal Pay Of The US Soccer Team
When: March 2019
What Went Down: First, she addressed the need to create an environment where sportspeople can feel safe to come out of the closet. Then she spoke about the issue of racism in the field of sports. She went on to call for the US women's team to be paid as much as their male counterparts. Continuing her fight for equal pay, this year she, along with her teammates, filed a lawsuit against the US Soccer Federation. At the same time, she led the USA to victory at the Women's Football World Cup this year and was named The Best FIFA Women's Player 2019. Meet American soccer player, Megan Rapinoe, who is not only celebrating goal after goal but is fighting for equality at all levels.
What are your thoughts on these 8 events that took place in 2019? Let us know in the comments below.
Follow @missmalinilifestyle on Instagram for more cool updates!