Christmas is here and so is the season of gifting. We just can't get over last Sunday afternoon spent with over 40 little angels at the AIMS Foundation in Juhu, Mumbai. Malini's Girl Tribe and Swatch literally played Santa Claus, fulfilling wishes of these young and ambitious group of girls. Not only did they get Christmas gifts of their choice but also got their first Swatch watch. The look on their faces was priceless indeed!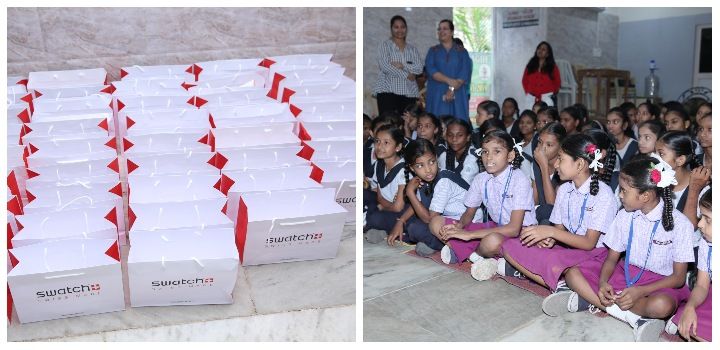 Who All Were There?
The event was graced by the presence of Malini Agarwal and her family, members of Malini's Girl Tribe, Gaurav Suri (Brand Manager, Swatch), students and teachers of the AIMS Foundation. The enthusiasm and happy vibes in the air was infectious. While one side of the hall was flooded with Girl Tribe gifts and Swatch bags, the other side was packed with girls sitting in a disciplined height wise order looking like happy cutie patootis, all ready to welcome their guests with mind blowing performances. Yes! There was a whole lot of dancing and singing done. Looks like the girls had these performances pre-planned and rehearsed. Sweetest thing ever, right?
What Happened?
Gauri Khanna from Team MissMalini and Gaurav Suri from Swatch gave away the gifts and watches to each one of the girls. The crowd kept clapping, hooting and cheering each other, keeping the energy levels super high through the distribution time. Our boss lady interacted with every girl at the event and each one told her what they want to be when they grow up! From a Navy officer, doctor, artist, engineer to a chef, these girls are going to be it all.
One of the girls also gave a beautiful 'Thank You' speech on behalf of the AIMS Foundation Team and her peers. It was heart warming to see the attitude of gratitude and so much love. Finally, the girls neatly lined up to say hello to their guests and pick some more chocolates, Girl Tribe stickers and then left the room in an orderly manner.
Browse through the pictures here: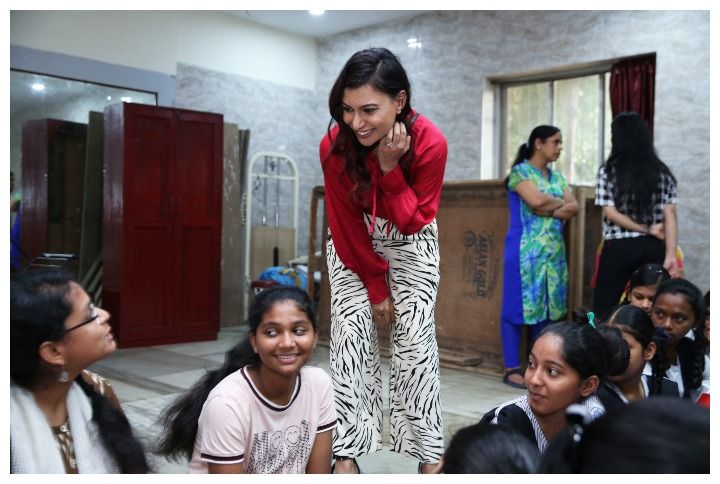 Malini with the children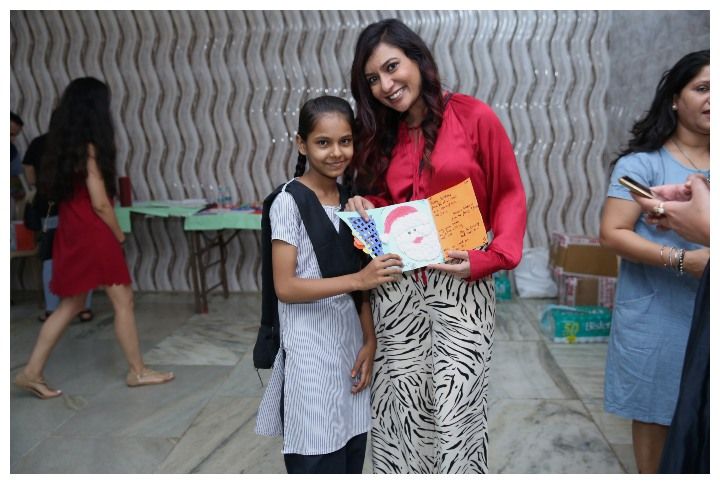 Malini receiving a card from one of the girls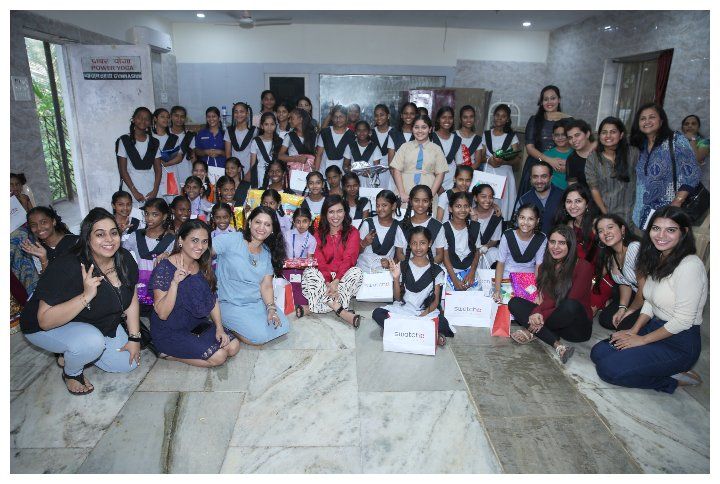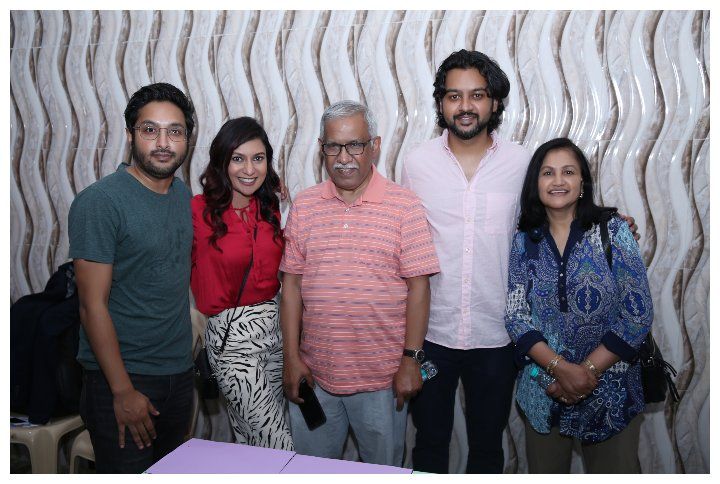 Malini and her family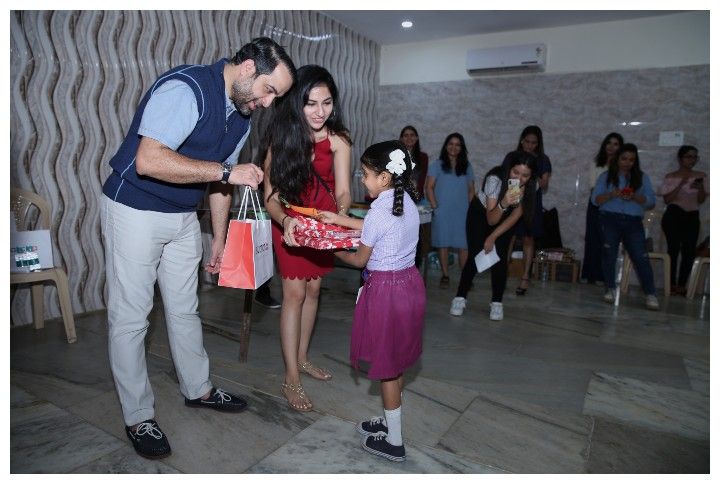 Gaurav and Gauri presenting gifts to the children
A big shout out to AIMS Foundation for the amazing work they do to uplift and transform the lives of the underprivileged girls. A big Thank You hug to Malini's Girl Tribe and Swatch for making the afternoon a super hit. We can't wait to have more of such events!