10 Reasons Why Malini's Girl Tribe Planner Is Exactly What You Need Right Now!
Mrinal Bhat , 09 Jan 2020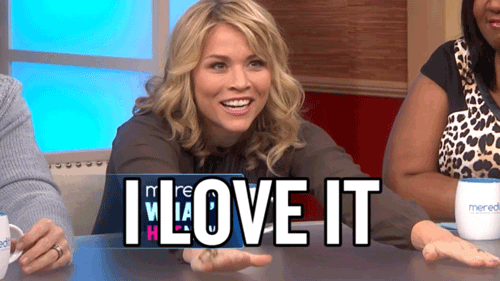 A goal without a plan is just a wish, which is why every go-getter looks for a good planning tool while working towards those big goals. The Malini's Girl Tribe planner for 2020 has just nailed it (if we do say so ourselves!) in terms of how well and thoughtfully they have been designed. Stylish and elegant, they work so well as planning partners as well as total #GirlBoss accessories. Whether your motivation is form or function, this diary is a total must-have. Use it to pep up your work desk or stand out in your next meeting, or even to get some downtime in the middle of a hectic workday. Get your hands on these babies and we assure you that it's going to be life-changing. Well, year changing for sure! If you need any more convincing, here goes:
Sleek And Chic
Malini's Girl Tribe planners are sleek enough to perfectly fit into your notebook purse or handbag; such a refreshing break from those cushiony, bulky and heavy diary planners. With rounded corners, they are hardbound, yet flexible, making them super durable and comfortable to carry.
Supreme Quality
MissMalini and Malini's Girl Tribe have launched the 2020 planners in collaboration with the Doodle Collection. Doodle Diaries are known for their supreme quality and unique combination of functionality and design. Doodle has ensured that these planners are elegant, chic and fashion-forward. With thick smooth papers, you have no choice but to be super encouraged to write!
Plan With No Boundaries
We love how the planners are free of printed dates, weeks or months, unlike the conventional ones. So, feel no pressure to write in a dictated sequence and instead make your own. This saves so many pages too! This way you can plan and write as per your convenience, mood, and need.
Self-Care Themed
MissMalini and Malini's Girl Tribe have declared 2020 to be the year of self-care. These pretty planners are designed in a way that the days are planned putting self-care front and center, as the primary aspect to consider. What's not to love? From tracking your hydration levels to your fitness milestones, this is so much more than a planner. In many ways, it can and should be used as your trusty sidekick that'll help you kill it this year!
Tailor-Made For You
The Malini's Girl Tribe planner has been designed keeping the youthful, go-getter energy of today in mind. With the help of this uber cool planner, planning a holistic self-care regime is fun and easy for someone who multitasks like a pro. In pastel colours and fun fonts, the diary spells energy and excitement.  Flipping through the diary, you can't help feeling like your planner is custom-made, just for YOU.
Quirky Elements
The quirky elements in the planner take the fun component to another level! The planner has a spacious pocket with adorable stickers, gift tags and message cards that come along. A pre-made checklist of exciting pointers one 'must-do' to things to do when you feel down, this planner has it all.
Motivation As You Flip Pages
With famous motivational quotes after every few pages, the planner is such a mood lifter. Feel inspired as you read quotes from great folks and find space to write a letter for your future self. A mood tracker for some self-reflection to 21 days of anxiety challenge, such a great way to tame your mental health. The planner gives you ample of space to write your way out of changing negative emotions to positive ones and making lists of things you need to learn, do more… or even less!
Unwind & De-stress
Malini's Girl Tribe planner is surely the one you would open when you need to de-stress, reflect, find solutions and totally unwind. It will only leave you feeling motivated and totally pumped up. Use the space to bring out the creativity within you! Who knows? You might even surprise yourself with your creative talent.
Play Time
Yes, you read that right. The brand-new planner has pages for you to play the kind-words crossword and spin-the-pencil to find solutions to your confusions. You can draw your mood and add a whole lot of colour!
Just The Best Planner Ever
There is no way on earth that you miss out on important planning activities like recording birthdays of your loved ones, making goals for the year or exhaustive to do lists every passing day. What we love about the planner is that it has so many elements and yet so much space to scribble your thoughts without creating a clutter.
Hope you have got yours already! In two gorgeous colour options, get your hands on here.
For more updates like these, join Malini's Girl Tribe on Facebook & Instagram!