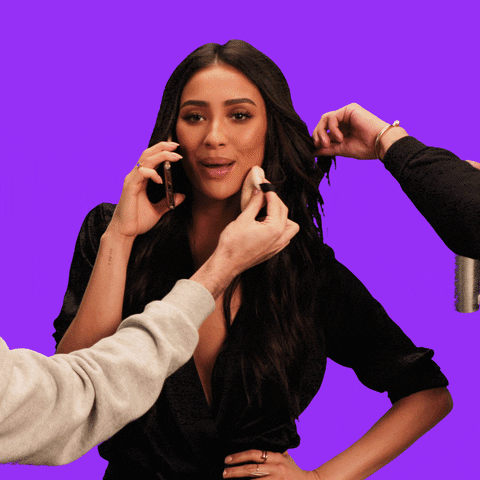 I'm sure that I'm not the only one who loves stalking celebrity accounts for some much need fashion and beauty inspo. I consider it to be one of my "hobbies". After saving at least a few dozen makeup looks, I can conclude that I tend to gravitate towards makeup looks that are simple enough to recreate. So if you need some inspiration to spice up your look, here are some celebrity makeup looks that you can recreate in ten minutes or less:
1. Alia Bhatt
This makeup look is a classic, and you can wear it almost everywhere. You'll only need a few products to recreate this look, and you'll be done in a jiffy!
Start by applying a few drops of foundation on your face and blend it in.
Take an eyebrow pencil and start filling in your brows and blend it out.
Curl your lashes and then apply a few coats of your mascara.
Finish this look by adding a bright shade of pink to your lips.
2. Kareena Kapoor Khan
This celebrity makeup look is the perfect example of minimalist glam. The eyeliner and wispy lashes add just the right amount of drama to your everyday look. Here's what you need to do to recreate this makeup look:
Use a light BB cream for your base.
Line your eyes with black eyeliner and coat your lashes with mascara.
Keep this look minimal and stick to a nude lipstick.
3. Janhvi Kapoor
Unless you've been living under a rock, you must've noticed that gloss is back in trend big time! That's why this makeup look is one of my favourites, it's fun, trendy and you can wear it anywhere! Here's what you'll need to recreate this makeup look:
The stars of this makeup look are the brows and the lipgloss, so keep the rest of the makeup simple.
Keep your base simple and clean; use a tinted moisturiser to perfect your skin.
Fill in the sparse areas of your brows with an eyebrow pencil.
Add a layer of lipgloss to your lips, and you're done.
Which one of these looks are you excited to try out next? Let me know in the comments below.