3 Honey-Based DIY Face Masks For All Skin Types
Eesha Kokane , 13 Jan 2020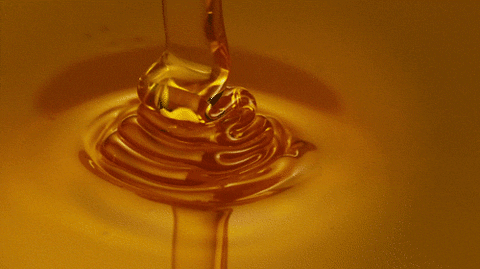 It's Monday morning, I've snoozed my alarm for the third time, eaten a couple of almonds and called it 'breakfast'. In this day and age, we're all about that hustle and grind. So much so that we've forgotten to take care of ourselves. Of course, a healthy diet and lifestyle are super important. But chalking out some me-time and taking care of yourself should also be a priority. Having a spa day or spending a small fortune on expensive skincare is not always feasible. That's why DIY face masks are a great option—they're quick, convenient and effective when you use the right ingredients. There's one miracle ingredient that's been used for centuries to heal all kinds of skin ailments—honey. Here's why you should include honey in your skincare routine:
It has anti-bacterial and anti-fungal properties that help heal wounds.
It's packed with antioxidants which will help brighten your skin.
Honey is a natural humectant which helps attract moisture to your skin and keeps it hydrated.
It's great to heal acne and blemishes.
So if you want to try out honey in your skincare routine, here are a few DIY face mask recipes for every skin type:
1. Dry Skin – Honey + Avocado
Honey and avocado are both moisturising ingredients and this DIY face mask will help you thoroughly moisturise your skin.
Take one tablespoon of honey and 1/2 of a ripe avocado.
Smash the avocado into a smooth paste and mix it with the honey.
After both the ingredients are in a paste, apply it on your face for 10-15 minutes.
Wash it off with water, and voila, you'll have soft and supple skin.
2. Oily Skin – Honey + Yoghurt + Turmeric
My granny introduced me to this face mask, and I've been using it ever since I was thirteen. This three-ingredient mask helps brighten dark marks, controls acne and soothes the skin.
Take one tablespoon of yoghurt, one tablespoon of honey and a pinch of turmeric in a bowl.
Mix all the ingredients together and apply a thick layer onto your skin.
Leave it on for 20 minutes and wash it off with warm water.
You can use this mask two to three times a week.
3. Mature Skin – Honey + Fenugreek Seeds
Fenugreek seeds are often used in DIY hair masks, but did you know that they have a ton of skincare benefits as well? They are rich in vitamins, and they help fight free-radicles. Hence they fade wrinkles and make your skin rejuvenated and firm.
Grind the fenugreek seeds into a powder.
Mix equal parts of the powdered seeds and honey in a bowl.
Apply this mixture on your face and neck and leave it on for 10-15 minutes.
Have you tried any of these masks before? Let me know in the comments below.
Follow @missmalinibeauty on Instagram for more updates.