An Entire Drugstore Skincare Routine For Dry Skin Under Rs. 1500
Eesha Kokane , 14 Jan 2020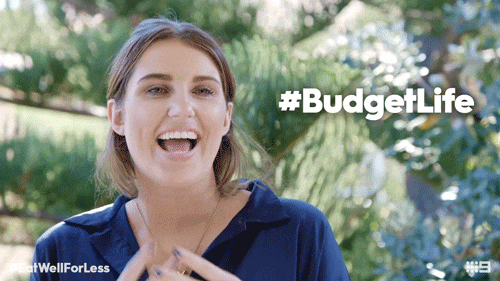 Let me start by saying that as soon as I buy a new skincare product, I can't wait for it to get over so I can buy more. (Beauty junkie problems, amirite?) That being said, I should add that this year I've decided to stick to affordable drugstore skincare products. So after saying goodbye to (most of) my boujee skincare products, I started experimenting with drugstore skincare products. Not only did these products suit my skin perfectly, but they also helped soothe my super dry skin (thanks, Accutane). So without any further ado, here's a drugstore skincare routine that helped my dry skin:
1. Simple Kind To Skin Micellar Cleansing Water, ₹375/-
I consider not removing my makeup before going to sleep a skincare sin. That's why a makeup remover is essential for me. This micellar water works well at removing my makeup and simultaneously hydrates it. I've grown to love it!
2. Cetaphil Gentle Skin Cleanser (125 ml), ₹255/-
Do you know that tight feeling on your skin right after washing your face? Luckily, with this gentle face wash, my skin doesn't feel that way after cleansing it. This drugstore skincare product is a staple in my skincare routine. It has a simple list of ingredients and contains no stripping agents or fragrances. I love the fact that it's gentle on my skin and my wallet.
3. SebaMed Moisturising Cream (50 ml), ₹559/-
Ever since I've started a new medication (Accutane), my skin has become super dry, and it peels if I don't apply a thick layer of moisturiser. This drugstore product has really been a lifesaver for me these days. It also contains vitamin E, which helps soothe skin. I highly recommend this moisturiser to anyone with dry skin.
4. Neutrogena UltraSheer Dry-Touch Sunblock SPF 50+ (30 ml), ₹199/-
Another one of my skincare resolutions is to wear sunscreen every single day. This lightweight yet hydrating sunscreen protects my skin from UVA and UVB rays. It also gets absorbed quickly, which makes me love it even more.
There you go, this basic but effective drugstore skincare routine is precisely what your dry skin needs. Have you tried any of these products before? Let me know in the comments below.
Follow @missmalinibeauty on Instagram for more updates.