It's Been 11 Years Since These Hollywood Movies Released And Now I Feel Old
Suruchi Patwary , 18 Jan 2020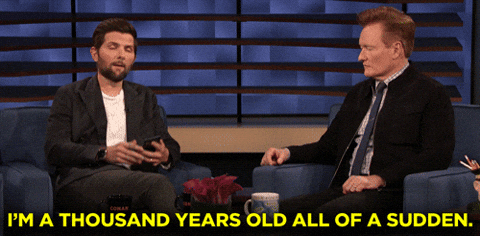 Ever wonder how time really flies so fast when you're having a good time? Well, I feel the same remembering some of my favourite movies I watched during my childhood. The memories of those movies are still as fresh as new. And being a millennial, I thought why not share these feelings with you guys. Which is why I compiled a list of some of our all-time favourite films that came out 11 years ago. Scroll down to check them all out and be shocked!
1. 500 Days Of Summer
This movie legit starts with the sentence "This is not a love story". Having said that, it is a story about a girl who doesn't believe in true love and a boy who falls in love with her.
2. He's Just Not That Into You
A multi-story movie that interconnects each character with another that basically talks about relationships, human behaviour and how men and women deal with different kinds of relationships.
3. Inglourious Bastards
A few Jewish soldiers go on an undercover mission to bring the Nazi government down. But this story ends up interconnecting with one of a girl who's trying to avenge her family's death by killing a German officer who was responsible for it all.
4. The Proposal
To avoid getting deported back to Canada, a stubborn boss tries to get her assistant to marry her so she can keep her visa intact.
5. 17 Again
This story is about a middle-aged married man who is ungrateful for his life and how one magical day, he goes back to being 17 again.
6. Sherlock Holmes
Here's a take on the classic Sherlock Holmes who tries to get peace back to England.
7. The Hangover
A bachelor party quickly turns into a chaotic night for the boys when the groom goes missing and everyone wakes up with no memory of the previous night.
8. Avatar
A paraplegic marine named Jake replaces his brother on an alien land of Pandora where he becomes mobile again. After falling in love with a Na'vi woman, he has to make some difficult choices.
9. X-Men Origins: Wolverine
This movie was a prequel that focuses on the character establishment of Wolverine. They show his journey from being captivated by Stryker, his rivalry with brother Victor Creed and him being a part of this massive experimentation called Weapon X.
10. Up
A story of a 78-year-old man who wants to travel to Paradise falls to honour his wife's dying wish of going there. He accidentally takes along a young boy named Russel with him on this adventure.
Follow @missmalinilifestyle for more cool updates!