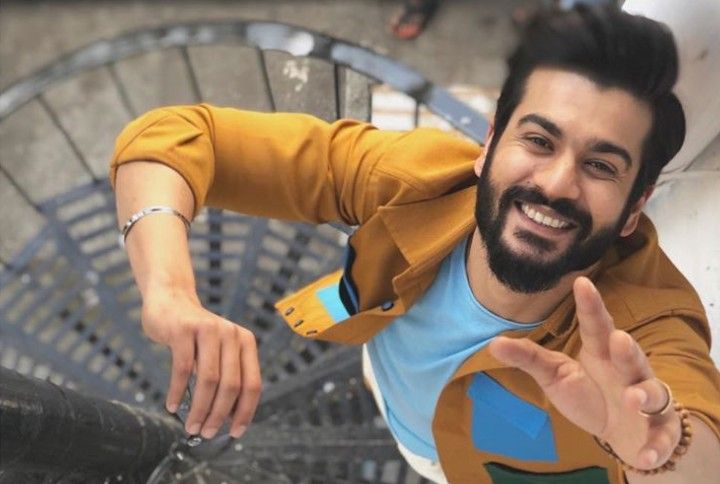 Sunny Kaushal, does the name sound familiar? While it might be for the obvious reason that he is Vicky Kaushal's brother, for me, he had an identity of his own. I remember attending the trailer launch of his debut film Sunshine Music Tours And Travel in 2016 and having this feeling that this one will surely go a long way. Back then, Vicky too was still experimenting with his cinema. Four years later, both the brothers have done well for themselves and have come a long way. While Vicky's dialogue 'How's The Josh?' has been the highlight of 2019, Sunny too has been showcasing his talent with every film he has been doing and excelling at it.
He is beginning 2020 on a brilliant note as his OTT show, The Forgotten Army is releasing on Amazon Prime Videos on the 24th Of January. The trailer of the Kabir Khan directorial looks brilliant and has masterpiece written all over it. While the story dates back to before independence, it is a tale not many know about and has the chance of becoming a talking point in history.
Ask Sunny about his thoughts and he instantly says:
That is going to be amazing because not many people know about the story. That was the same reaction we had. We read the script and started researching about it. We even watched the documentary Kabir (Khan) sir had made. We think we are quite fortunate that we are chosen to tell a story which will become a history for many people. The situation and events showcased are real even though 3 characters are amalgamated in one person to take the narrative forward. The show is not a war story. The show showcases the dilemma of soldiers and another side which we haven't seen.
While such great things have been working out for the talented actor, there is always the comparison with his brother. While he made his debut in 2016, people still refer to him as Vicky's brother.
Question him whether he is irritated about it and he immediately replies:
It is an irritating and a proud feeling. The fact that I'm being compared means that he has done something good. He has been accepted which great and I feel proud about it. The thing is, you can force these things on people. It is an audience, and they are very transparent. They want to call something then they will. It might never change or it might change after Forgotten Army. I am pretty sure it will. It was damn funny. After Gold came, there was nothing for a year because I was shooting. Then Bhangra Paa Le promotions started and then there was a tag of nepotism. I was like, 'What?' Which is why the standup happened because it doesn't apply to me whatsoever. But if people want to talk about it then let's just make a joke about it.
He further also spoke about how the term 'nepotism' is used so loosely:
The word is used so loosely. The term originated from the church when the higher-ups wanted their nephews to take over their kin and the term suggests that when you take the spot, you command the same respect, you demand equal respect. Here even you if you get the place, or somebody's son or daughter takes the place, you can never demand equal respect. It just doesn't apply but it's fine. The flip side is that you feel so good at times because you are really getting so much importance.
Coming back to the series, I am eagerly waiting to witness all the action and drama from this one! What about you?