The Best Hair Oil For Every Hair Type
Eesha Kokane , 23 Jan 2020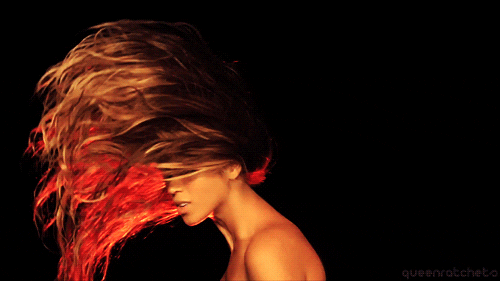 Having a gorgeous head of hair is something that we all want. A thick and lustrous mane is not only visually appealing, but it can also make you feel more confident. When you're having a good hair day, your day goes better, amirite? That's why maintaining a good routine is super important. However, there are a ton of products on the market, and it can get confusing to pick the right ones for you. From plain old coconut to exotic marula, you can find a dozen different oils, but how do you know which one suits your hair care need? To make your life simpler, here's a list of what kind of oil you should use according to your hair type:
1. Marula Oil – Dull Hair
Marula oil is made with the fruit obtained from the African marula tree, and it is packed with nutrients. It's light in texture, and it has more than 60% anti-oxidants. That's why this oil is perfect for treating dull and lifeless hair that lacks shine.
2. Almond Oil – Dry Scalp
Almond oil is an excellent option for any hair type. However, it is particularly great for people with a dry scalp. Since this oil has great emollient properties, it helps nourish and moisturise the scalp. It also has anti-bacterial and anti-fungal properties that help get rid of dandruff.
3. Jojoba Oil – Damaged Hair
It thoroughly moisturises your hair and scalp. Since it contains 98% mono-saturated fats and 2% saturated fats, it can deeply penetrate the hair shaft and moisturise and nourish it. It protects the moisture barrier and maintains the natural balance of your scalp. It also helps prevent split ends and hair breakage. Jojoba oil is nutrient-dense and has moisturising properties; hence; it will repair hair damage.
4. Argan Oil – Frizzy Hair
Argan oil has been used for ages, and it isn't going away anytime soon. It is packed with antioxidants, vitamin E and essential fatty acids. That's why it will help frizzy hair calm down, and it will soften your hair with regular use.
5. Coconut Oil – All Hair Types
How could I not include everyone's favourite in this list? Even though I believe that coconut oil should never be applied to your face (because it is highly comedogenic), it's an excellent oil for the hair. It keeps the scalp healthy and moisturised. It also adds lustre and shine to your hair and prevents hair breakage and split ends. That's why it's perfect for all hair types.
Have you tried any of these hair oils before? Let me know in the comments below.
Follow @missmalinibeauty on Instagram for more updates.