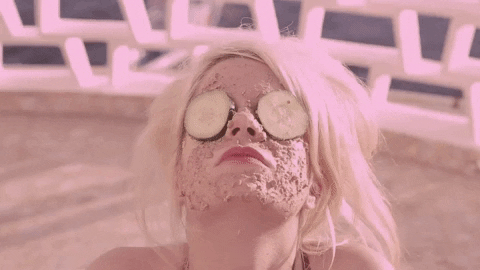 If you ask me on any given day how I feel about DIY skincare, I'd say that it's not my thing. I usually prefer store-bought skincare, because it's formulation has been tested, and it's made by professionals. Most DIY skincare that you see online is actually pretty dangerous for your skin. Breaking news—baking soda wreaks havoc on your skin and coconut oil will seriously clog your pores! So that' why I tend not to trust DIY skincare recipes. However, recently I was at a friend's house, and she suggested that we whip up a DIY face mask just for fun. Even though I was super sceptical about it, I gave in and gave it a try. I have to say that I pleasantly surprised. This DIY concoction not only brightened my face, but it also gently exfoliated my skin. That was all thanks to the two gentle and nourishing ingredients we used—honey and oats. So if you also want to try this DIY scrub/mask, here's what you should know:
What You'll Need:
This simple DIY brightening face scrub needs only two ingredients:
2 tbsp of Honey
1 tbsp of Oats
How To Make It:
Start by blending your oats into a powder.
Once you've got your oats into a fine powder, mix it with the honey.
If the mixture is a bit thick, you can add some water into the mix.
Apply the finished product to your face and leave it on for 10 minutes. When it's time to wash it off, scrub your face for a couple of minutes and wash it off. If you wish to use this DIY face scrub only as a scrub and not as a mask, then you can do that as well.
Why It Works:
Honey: It has anti-bacterial properties that will help heal inflammation. It's also a natural humectant so it attracts moisture to your skin and keeps it hydrated. Honey is full of with enzymes so it will keep your pores fresh and clean. It's great for healing acne and blemishes.
Oats: They contain anti-oxidant properties and they help undo the damage caused to your skin by pollution and UV rays. They will also help you remove dead skin cells from your skin, hence making your skin soft and smooth.
Here's a visual of you after trying out this DIY face scrub: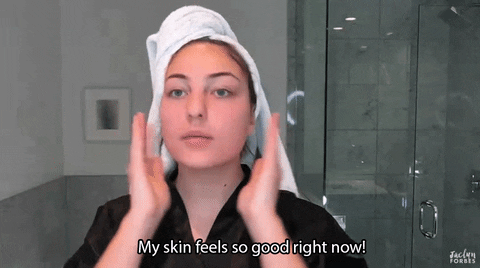 Follow @missmalinibeauty on Instagram for more updates.